STYLE
Gina Brooke Reveals Her Unusual Makeup Kit Must-Haves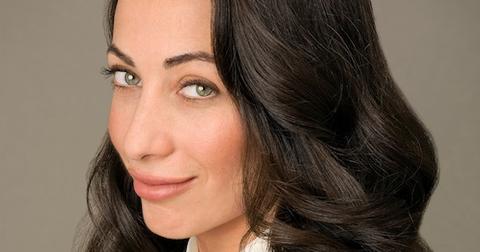 View all comments
Celebrity makeup artist Gina Brooke has worked with some of the most beautiful faces in the world—Madonna, Naomi Campbell and so many, many more, but no matter how gorgeous, Gina says every woman has one beauty concern: Flawless skin. "Beautiful makeup begins with the skin," she says. 
OK! News: Get The Details For Creating Kaley Cuoco's Golden Globes Look
Gina is gearing up for The Makeup Show LA on March 1 where she'll deliver a keynote "Stand Apart: Signature Style and Success" and talks to OK! about creating understated glamour and the crazy gadgets in her makeup kit.
Article continues below advertisement
OK!: What's the key to understated glamour?
Gina Brooke: The key to understated glamour is enhancing and highlighting the details of your look tastefully and elegantly creating a look that is memorable, interesting and above all, compelling!
OK! News: Steal Zooey Deschanel's Red Carpet Beauty Style
OK!: What are products you always find yourself going back to again and again?
GB: Intraceuticals Daily Serum, Hydration Gel and Binding Cream, RCMA and Cle de Peau Concealer, Clarkes Botanicals Ultra Rich Lip Tint, Urban Decay Primer Potion, Makeup Forever Flash Palette, bold lipsticks and a highlighter and lashes that I created.
OK!: Is there anything in your makeup kit that might surprise us?
GB: I have many unusual inventions that I have made pertaining to light—I'm obsessed with light and love gadgets that will enable me to perform my job more efficiently which one will find in my kit. I also travel with an oxygen system called Intraceuticals to every photo shoot. I provide an Intraceuticals oxygen skin treatment to every client which transforms the skin instantly providing a perfect canvas for makeup. All my clients are in love with this treatment. In fact, the photographer and clients usually line up after the shoot because they're amazed at the results and want the same as well.
What are your beauty must-haves? Tell us in the comments or tweet @OKMagazine.