STYLE
Hot Designers Update Glinda and Dorothy's Wizard of Oz Wardrobes—See the Pics!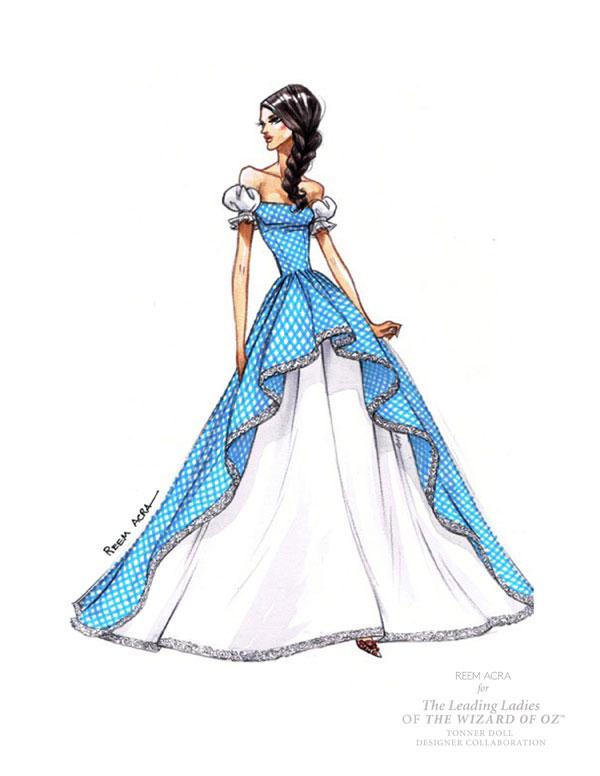 Modern day Dorothy is about to get the gingham dress design of her dreams. If Reem Acra had any control over her wardrobe, she'd be in a floor-length off-the-shoulder gown with an extreme asymmetrical tier. And as it turns out, the designer does have something to do with the character's signature outfit. Reem Acra is one of the many designers taking part in the Leading Ladies of The Wizard of Oz, a program where today's fashion masterminds design different renditions of the character's famous costumes that will be worn by 22-inch Tonner Dolls.
Article continues below advertisement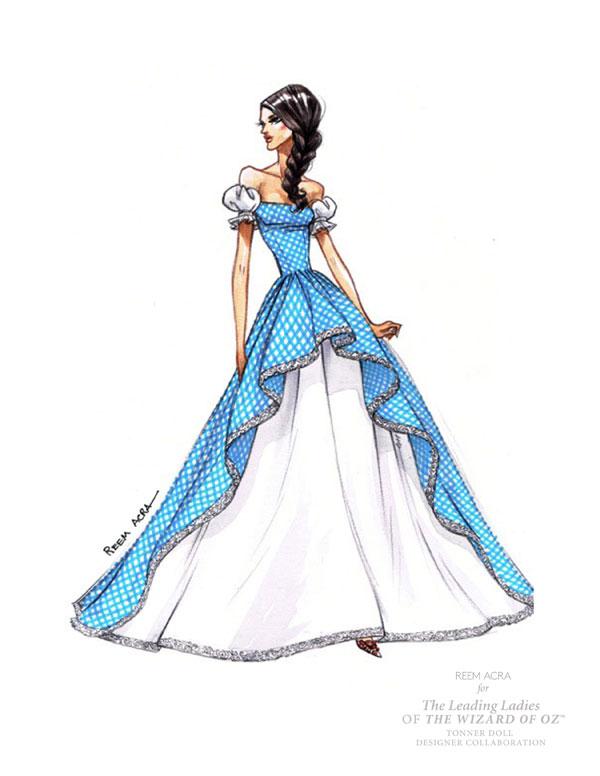 The sketches will be transformed into a real-life display that will be unveiled at the Fashion Institute of Technology during New York Fashion Week in September. And you won't have to click your ruby red slippers together in hopes that you'll be able to take one home. They'll actually be available for purchase on the eBay Giving Works site and proceeds will benefit Habitat for Humanity.
While Reem Acra went for a ball gown version of Dorothy's dress, Betsey Johnson gave Glinda a "princess-like prom dress" to rock.
PHOTOS: Taylor Swift's Hottest Outfits!
"I love The Wizard of Oz and it's a classic in my family. I have always been inspired by it, and once did a Wizard of Oz themed fashion show. It's my favorite movie of all time and I even had 'Dorothy' inspired ruby red heels on the runway this season," says Betsey to OKMagazine.com.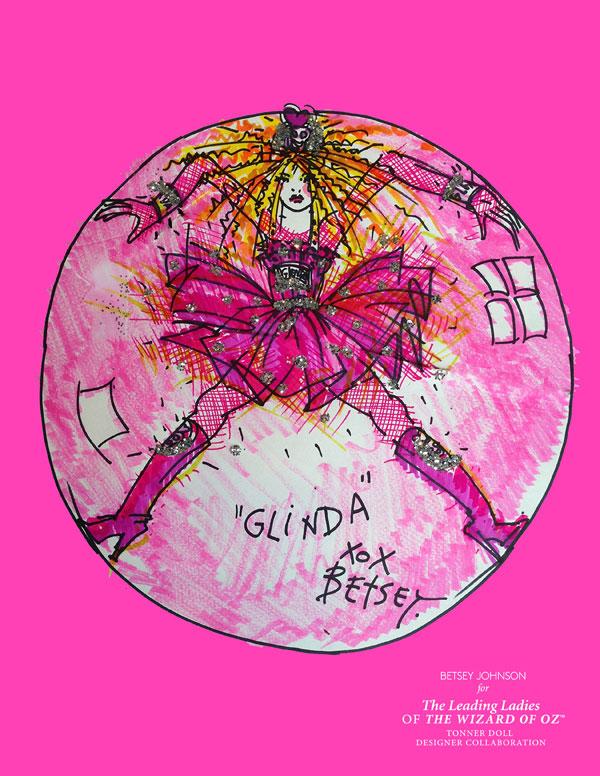 And in terms of inspiration, Glinda couldn't have been a better pick for Betsey. "Glinda is the ultimate representation of what I do. The OTT pink poofy fairy princess-like prom dress is my signature…and who doesn't want to travel around in a pink flying bubble," she explains.