STYLE
How Long Will Adam Levine's Bleach Blonde Look Last? The Pros Break It Down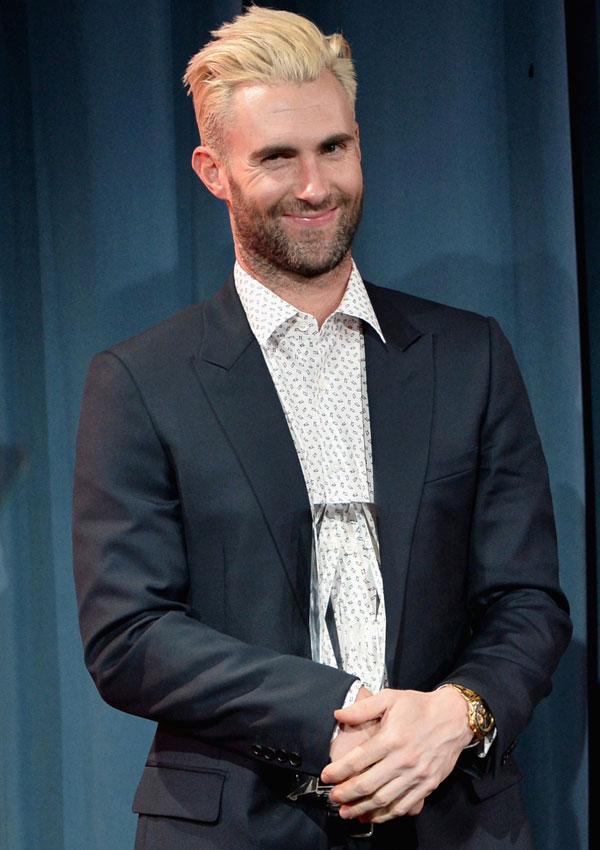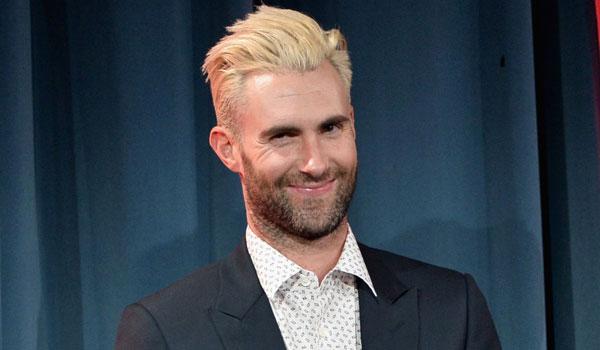 Adam Levine knows how to grab our attention, whether it's through his songs, his hot bod (hey, he's one to show some skin), or the fact that he completely shocked every lady and gent out there by dying his famously dark brunette hair a bleach blonde shade that no one, except maybe Behati, would have forecasted.
And now that his scruff is growing back in (and he's still rocking the look) we have reason to believe this shade is here to stay for a little while. Like any drastic hair color and cut (which Adam totally double-teamed), it's going to need maintenance. We caught up with a few hair care pros and found out what he's got to be prepared for. Take a look!
Article continues below advertisement
The Cut
You've seen the sleek hair chop. It's shaven on the sides, a little longer with multiple layers on top. And because it's a cut built on incorporating different lengths with such drastic focus on the clean-shaved sideburns, it needs to be trimmed on the reg. "Typically, a haircut with super-short shaved sides and a longer top like Adam's is more high-maintenance than a uniform-in-length layer cut. Most guys who get a super-short faded haircut on the sides typically like to go two weeks or less in-between cuts, versus a guy who has more of a finger length uniform-in-length layer cut that can go usually 4-6 weeks between," says Educational Director at the Grooming Lounge, Ann Shim. Better schedule those hair appointments, Adam!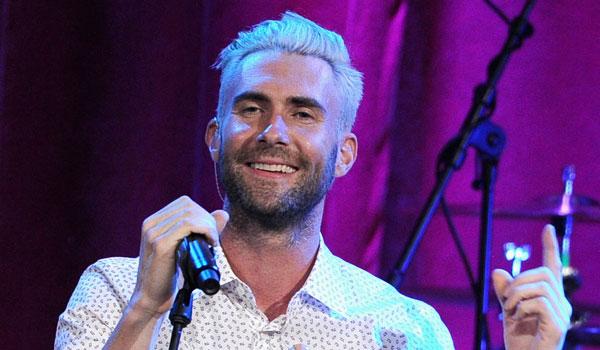 POLL: Are You Into Debby Ryan's Drastic Hair Color Change? Vote Here!
The Styling
Adam's been going for the slightly messy side-part recently, which makes us believe that's his style of choice. Is there only one way to style this kind of 'do? Ann Shim recommends guys with this cut to really master the side-part. Adam Levine clearly got that memo. "A part cut higher with an exaggerated length through the front like Adam's is a modern and edgy way to rock this style," explains Shim. To get the look right, PRAVANA Stylist, Jamie Muniz says men should use pomades for an "all-day hold." "For added control of stubborn cowlicks, start with a light hold mist, like NEVO Invisible Control on damp hair, then blow dry hair into the direction that you want it to lay, usually back and to the side," Muniz says.
Article continues below advertisement
WATCH: The Most Awkward Interviews in Sports
OK! News: Sports Stars Who Got Famous Super Fast
The Color
That's really the aspect of the hair switch-up that shocked us the most, right? Celebrity colorist Rita Hazan says this color will really last until his hair starts growing back out. Pretty simple, right? It's also important for Adam to really care for the hair hue. "For platinum bleached hair, use my gloss, Breaking Brass, which helps keep away yellow from environmental stress and washing. You should also use a hydrating and moisturizing conditioner," she explains.
There you go, Adam. Let's see how long the look lasts!
Were you a fan of his hair? Let us know @OKMagazine and leave a comment below.