STYLE
OK! Exclusive: Lauren Conrad Talks First Date Outfits, Summer Hairstyles, and DVR Obsessions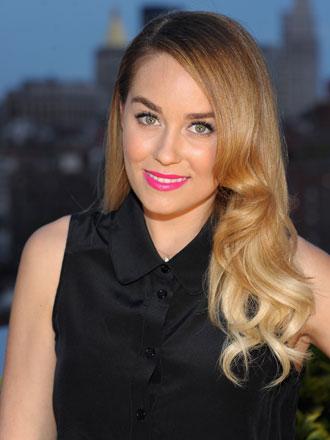 Lauren Conrad recently teamed up with Malibu to launch their newest spirit—Island Spiced—which has only 70 calories, so we naturally had to ask her about her nutrition advice, beauty secrets, and fashion tips, duh. Plus, see what's up next for the reality star turned designer, turned author, turned DIY-er, turned—you get the point...
OK!: Why did you want to work with Malibu Island Spiced?
Lauren Conrad: I was excited to partner with them because they're a great brand and I love anything that supports a healthier lifestyle. Bathing suit season is here, so I'm definitely looking to make healthier choices. The new Malibu Island Spiced is only 70 calories and naturally sweetened with Truvia, which makes it perfect.
Article continues below advertisement
Lauren Conrad's New Collection Is Girly, Fresh, and Won't Break the Bank!
OK!: What are some great tips to get bikini ready for summer?
LC: I feel like bikini season gets here much faster than anybody expects it to, so every summer I kind of take a new approach. I'm not great with dieting—at the moment you tell me I can't have something it's all I want, so my summer strategy is to just make healthier choices so you're not depriving yourself. You're not saying I can't have this, you're saying I would like this, so I'm going to make a smart choice about it. It's about the little decisions and staying active, so I've been doing my best to get out and go on hikes and get in a workout.
OK!: Do you have a lot of fun writing your blogs?
LC: I do—I think it's so much fun. We do our monthly meetings where we talk about all the blogs we want to do and it's also a kind of an excuse to research things, so a lot of times I'll come up with questions that I have and look into them. I'm hoping that if I'm kind of wondering about something, someone else is as well.
Red Carpet Confidential: Lauren Conrad Gets Domestic With Boyfriend William Tell
Article continues below advertisement
OK!: What's a cute look for a summer date?
LC: When I was single I would always wear black and white on a first date because I didn't ever want to ask where we were going. A black and white outfit can read casual or chic if it's accessorized cool. The other day my boyfriend was like you wore black and white on like, our first eight dates. You could do a silk white button-down for summer, or a little sleeveless one with a cute black short or skirt, or even a black skinny and a heel with a wrist full of bracelets. I think it's easy, but you can dress it up or down.
OK!: What are some great hairstyles to wear in the heat?
LC: I'm a big fan of a summer braid. My hair tends to get larger in the heat, when it gets really hot and humid, so I like to braid it into an updo or loose fishtail. I think that's kind of a nice way to control it.
OK!: Would you ever be up for doing another reality show?
LC: I'm not really looking to do one right now. I'm pretty happy with my life and I'm pretty busy, so I would have to give something else up in order to do it, but never say never.
Article continues below advertisement
How You Can Rock Strands of Pink Hair Like Lauren Conrad and Dakota Fanning!
OK!: What's on your plate at the moment?
LC: I just finished my eighth book, Infamous, which is my third novel in my Fame Game series. It's the third and last, so I get to wrap up my stories, which is always kind of bittersweet to write the last one because you know you're excited that you accomplished this and completed a series, but at the same time it's a little sad to say goodbye to characters that you've created.
OK!: Favorite beauty product?
LC: I recently discovered Egyptian Magic and I'm in love. It's like a balm, but the first ingredient is olive oil, and there's honey in it and other natural ingredients. It's odd because you would never think to put oil on your skin, but this has been kind of a Godsend, especially with all the traveling I do that dries out your skin. I put it on my skin every morning and night and I love it.
Article continues below advertisement
OK!: Do you have a favorite fragrance?
LC: I wear Chanel Chance. There's three of them, but I wear the light pink one.
Best Celeb Instagram Pics of the Week: Lauren Conrad Edition
OK!: What's on your DVR right now?
LC: New Girl andThe Mindy Project are really fun. I've been watching a lot of HGTV, which is probably pretty nerdy, but I just love it and I'm so late to this, but I got really into Downton Abbey.
Are you an LC fan? Have you read Infamous? Sound off in the comments below or on Twitter @OKMagazine!