STYLE
Mad Men Makeup Artist Lana Horochowski on the Look Good Feel Better Program and How Many Pairs of Eyelashes Megan Draper Actually Wears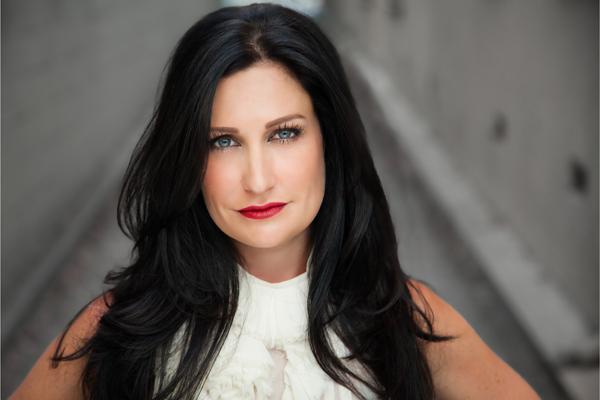 When Mad Men makeup artist Lana Horochowski was asked to serve as an artist at the Look Good Feel Better workshops—a program that benefits women undergoing cancer treatments by teaching them makeup techniques in regards to the appearance side-effects generally faced—she voiced that her first reaction was relatively simple.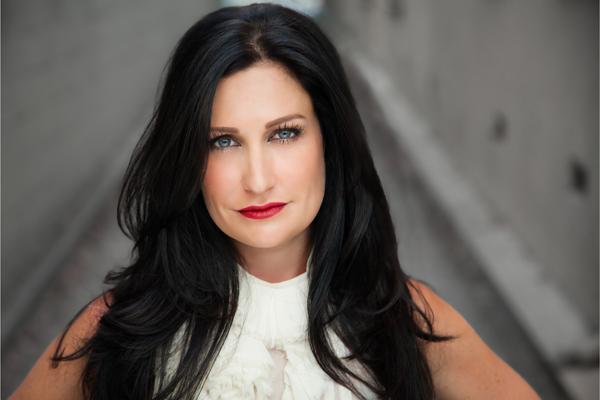 "I was like, 'Oh, yeah. I'll give back.' It seems kind of like the right avenue to go down because it's what I do every day," Lana says. Well, the skills she's acquired from her every day profession (one that's anything but ordinary and helps create the Don Draper and Joan Harris we've come to adore) have helped tons of women regain their confidence and unite and bond in what Lana says is "the best thing" she's ever done.
Article continues below advertisement
We caught up with Lana and talked about her partnership with Look Good Feel Better and got a few details on how to recreate Mad Men makeup looks, too. Check it out!
OK! Magazine: Tell me a little bit about how you got involved in the Look Good Feel Better program.
Lana Horochowski: I went to a workshop, and I didn't realize how meaningful this organization really was. I was like, 'Sure, we can put makeup on people.' As they start to gain confidence through the workshop, you could just tell they've felt so much better. By the end of it, they were totally different people then when they walked in.
OK! News: The Best Beauty Gifts to Give and Get This Season
OK!: Do you have a favorite memory or something really special that you took from it?
LH: The whole experience was just—I was crying through the whole thing.There was women who had been to three or four workshops before, and she just kept on bringing her makeup bag back to the workshop because she enjoyed the people she had met. It was like group therapy for her. She had gone to so many, she knew how to do the steps and everything. She was helping out with the class. At the end, she came up to me and was like, 'Thank you so much for doing what you guys do. It really, really does help.'
Article continues below advertisement
OK!: I'm a huge fan of Mad Men. Do you have a favorite character to create?
LH: I like them all. They're all so fun. We have fun with them in different ways.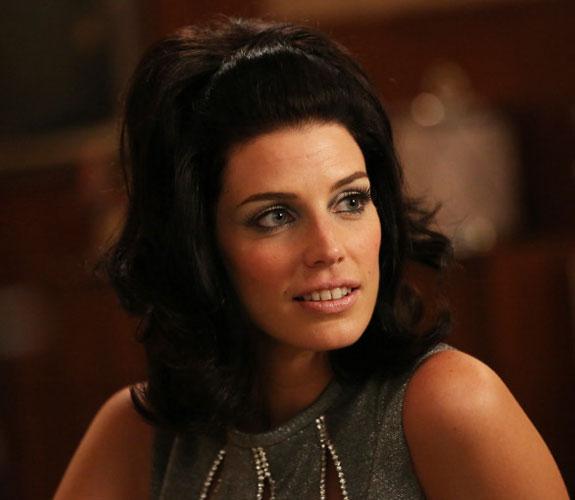 OK!: I feel like Betty is very fresh and porcelain. What's the inspiration behind her look?
LH: She's definitely the Grace Kelly type. January herself is beautiful. We definitely have our daytime Betty where she gets up and puts herself together and then we have nighttime Betty, who is getting a little more dramatic. In the beginning, she was a little more Grace Kelly and now we've gotten a little more Jackie O with her.
Photos: Celebs' Favorite Beauty Products
OK!: Is there one thing you should know if you were trying to recreate her look?
LH: Even though she's really, really blonde, we always do her eyebrows darker. With her lips, we do the pointy upper lip rather than round, and we draw a line at the top.
OK!: Do you try to tone down when it comes to beauty with Joan?
LH: She's very subtle. Honestly, we do a lot with her eyes. We do a pretty solid brow on her. She hardly ever wears red. She wears 'Baby Lips' by Laura Mercier and 'True Coral' by Tom Ford a lot.
Article continues below advertisement
OK!: Peggy is having transformation. How did you take her look from when she was just a secretary to now, where she's a really important character who plays a huge part in the firm?
LH: We try to be really careful with Peggy. She's probably the most different from Elizabeth Moss, who is so cute all the time and fashionable. It's hard to make her a little sloppy. She always does have that element where she's trying, but she's in a man's world and she's trying to keep up with the boys. We try to make her eyeliner wobbly—trying to make it messy without looking too clownish is the constant challenge.
Photos: The All That Glitters Gift Guide
OK! Now Megan—She is so 60s.
LH: She's very 60s. Where the rest of the girls are definitely more 50s, she's definitely 60s.
OK!: What's a typical look for a Megan?
LH: Megan definitely has more of a nude, chalky lip, and then she has the crazy "Twiggy" painted on eyelashes. She'll wear like three sets of lashes. We go for it. She's an actress, you know? She has access to modern product, and we feel like she hangs around with creative people. She would know what to do more than the rest of them do.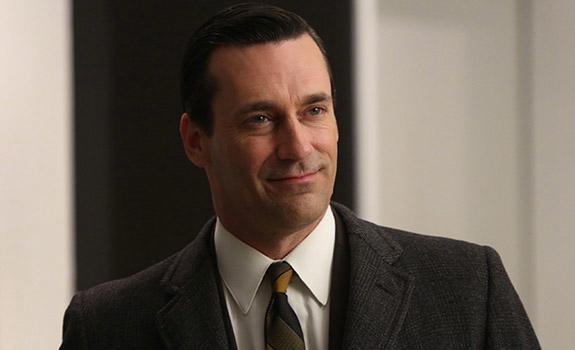 OK!: Do you have a favorite men's look? What do you do for them?
LH: A lot of it is in the grooming. For so long, they were all so clean-shaven. We shoot such long hours, and for Jon, Hamm we shave sometimes two, three times a day. Now that were in the later season, some of them are wearing fake facial hair. It's more skin maintenance. We throw a little tinted moisturizer on them.
What do you think of Mad Men's makeup looks? What about the Look Good Feel Better Program? Tweet @OKMagazine and leave a comment below.