STYLE
OK!'s 'Ask Heather' Advice Column: The 'RHOC' Star Answers Your Burning Q's Every Week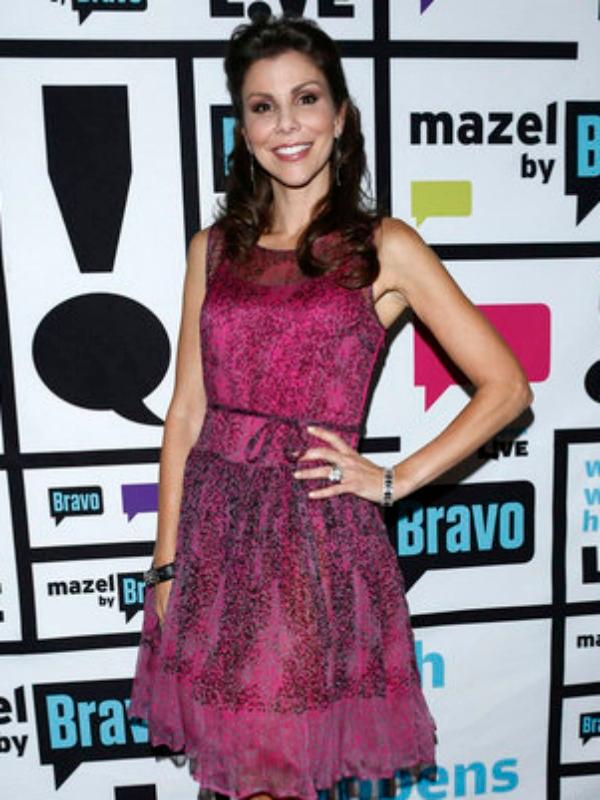 Real Housewives of Orange County star, actress, mother, wife, and entrepreneur, Heather Dubrow, is dishing her best advice each week in our OK! column: Ask Heather!
Last week Heather solved your beauty conundrums and this week she's tackling all of your reader q's—read on for her pearls of wisdom...
20 Hot Real Housewives Fashion Looks!
OK!: If you weren't on the show, do you think you'd be friends with the other ladies?
Article continues below advertisement
Heather Dubrow: I never met these girls before the show, so we didn't run in the same circles necessarily, but just like you meet people working in your office and you become friends with them, situationally, they then become your friend. So I don't know if I would have met them otherwise, but we've become real friends.
OK!: How you keep your poise when chaos is around you?
HD: I try to remain calm and speak slowly, clearly, and effectively. I think sometimes it comes off as cold, but I'm not comfortable talking about very personal issues in a group setting, and I try to be as methodical about it as I can. Breathing is good too.
OK!: What's your best advice for a college student?
HD: I think everyone should get a college education and the most important thing to do when you're in college is to take as many varied classes as you can. Try to get a little taste as of much as possible because it's a really great time to try things on and see how they fit you. You never know what's going to spark something within you. Maybe you thought you were going in one direction in life and you go to college and you can take all different kinds of classes.
Article continues below advertisement
Read Heather's Best Beauty Advice!
OK!: If you hadn't pursued acting, which other career path might you have chosen?
HD: I was a musical theater major, but if I could do it again I would have gone to school for liberal arts. One thing that interests me now that I think I would have enjoyed is architecture—I love architecture.
OK!: What's going on with the new house?
HD: We have the house pretty much designed—I'm so excited about it! We did some really cool things that we couldn't do in the last house because of the shape and size of the home, and it is just really fun. Terry and I are having a lot of fun doing it together.
OK!: Which other housewife do you consider the most genuine?
HD: I have a really nice relationship with all the girls on the show and everyone is a human being. We all have our moments and say things we don't mean, but I think in general all the girls are nice, genuine people.
OK!: Are you close with any of the Housewives from other shows?
HD: I just shot the Summer by Bravo commercial with Lisa Vanderpump, Lilly Ghalichi, and Kyle Richards and we laughed a lot, so that was a really fun day.
Article continues below advertisement
OK!: What's the best way to tell someone about their poorer qualities—in a group setting or one-on-one?
HD: When we were in Costa Rica last year, Alexis brought up everything at the table and I think my comment was, I would rather do this alone, but since you brought it up, we started talking. Clearly, I should have followed my instincts and said let's not talk about this right now, let's do it later. One-on-one is always best. I think you'll see that I follow my own advice as the season goes on.