NEWS
Kathy Wakile a la Carte: The RHONJ Star Shares Her Beauty Secrets!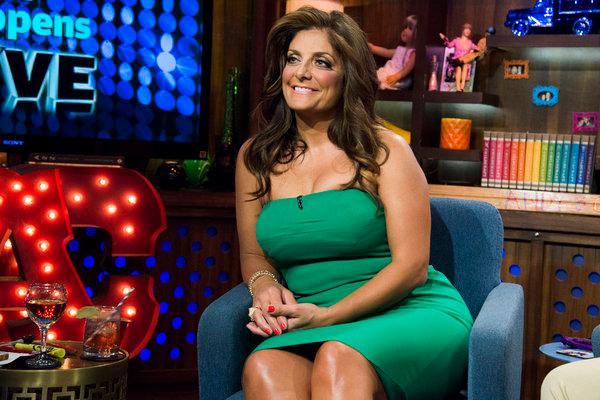 It's time again for Kathy Wakile a la Carte—OKMagazine.com's exclusive column with the Real Housewives of New Jersey star. Each week, Kathy is dishing on how to keep you life sweet—in and out of the kitchen. And this week, Kathy is giving us her best beauty secrets because we all know she has incredible hair and skin. Her tips are so easy, you're going to wonder why you hadn't thought of them before. And of course, it wouldn't be a Kathy a la Carte if her husband Richie Wakile didn't chime in with an opinion (or two) of his own!
Article continues below advertisement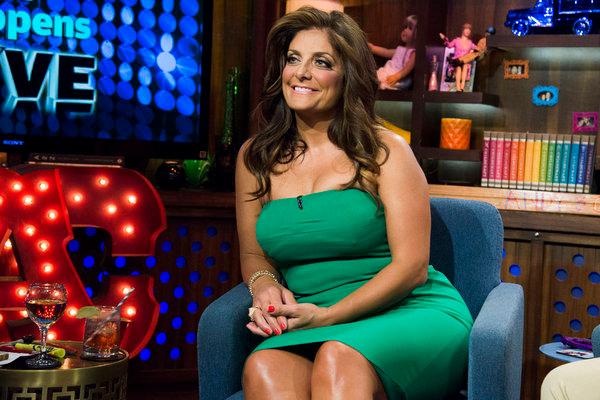 OK!: You have such beautiful skin. What are your tips?
Kathy Wakile: I never ever ever go to sleep with makeup on. I say even if you didn't wear makeup that day—wash your face anyway. We're out in the elements all day and they're destroying your skin. Always wash your hands and don't touch your face. Also after you've cleansed your skin, make sure you put a little moisturizer on because your skin repairs the best at night. Drink a lot of water and use sunscreen. I wish I used it when I was younger.
Richie Wakile: When she's doing that late at night, I sometimes think, 'What the freak is she doing? Is she taking her time hoping I fall asleep?'
KW: This is the only face I have! I'm not getting another one so I have to take care of it.
RW: I really used to think she was dragging her feet.
KW: And I use a lot of olive oil in my cooking too. I think that really helps. You have to feed it from in to out.
Article continues below advertisement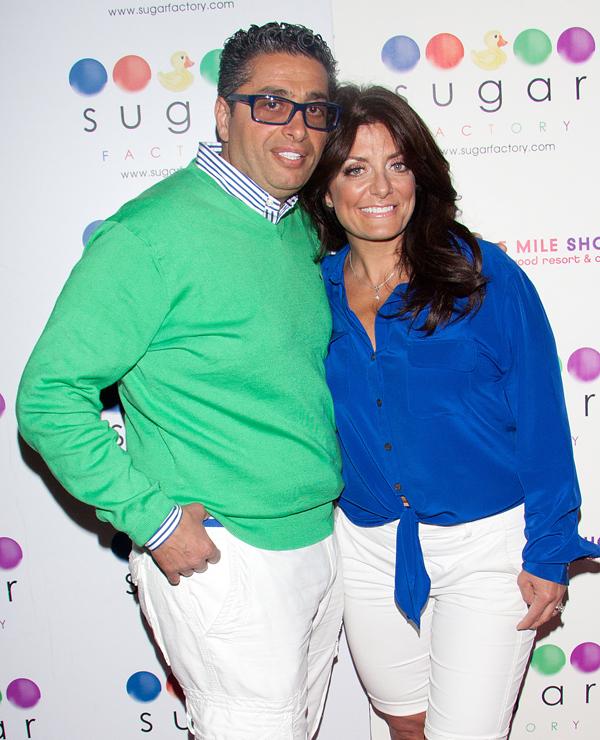 KW: I think less is more in this weather. I try to use an oil-free makeup and try to stick to a tinted moisturizer with a sunscreen in it. I'll add foundation with it to mix it because some areas need more coverage than others. If you mix it it lightens it up but gives it a little more coverage.
OK!: Did you learn these lessons from your mom?
KW: My mother really never wore any makeup. Just lipstick. When I leave the house, I absolutely must always wear a little gloss or lipstick. Also I got the habit of moisturizing every night and morning from her. I've been moisturizing since I was 12 or 13.
Article continues below advertisement
OK! Exclusive: Kathy Reveals How to Be the Hostess with the Mostess!
OK!: What do you always carry with you?
KW: Always some kind of lip balm. I love Burt's Bees and I'm obsessed with this new one by Aveda. Sometimes you use a balm and you have an aftertaste. But Aveda Renewing Lip Treatment doesn't. And I always have under eye concealer. Since I have huge eyes, the socket is huge and I always have the dark circles. So I use a concealer by Lancome. And I always have a hair tie. Because especially if I'm in the kitchen I keep my hair up.
RW: Wait! You don't know what I use?!
Next time, Richie!
Don't forget to tune in for a brand new episode of the Real Housewives of New Jersey this Sunday night at 8pm ET on Bravo.
And do you have a question for Kathy about anything from lifestyle to entertaining to relationships to beauty? Be sure to tweet us your questions to @OKMagazine with #OKAskKathy.