STYLE
OK! Exclusive: Tracy Reese Explains the Inspiration Behind Her Rhythmic Spring Line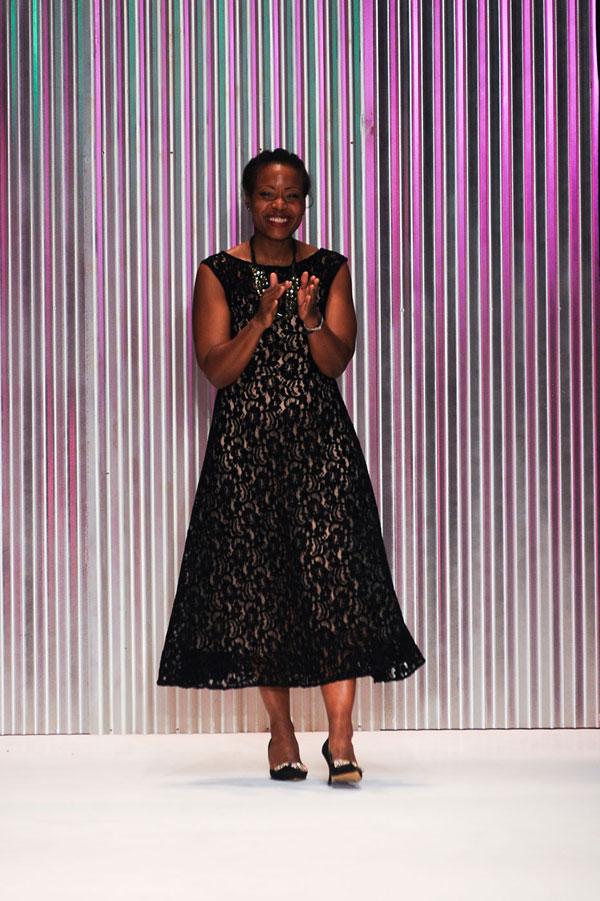 Before Tracy Reese's models took the runway, she explained to me the entire collection had a "really good rhythm." And personally, the show didn't miss a beat either. The models, all donning their own unique hairstyle, walked (or should we say grooved?) down the runway to the sounds of maracas and drums. And while my ears were more than pleased and my eyes completely fixated on her colorful, flirty, and flattering silhouettes, my taste buds rejoiced with a salty snack. Plantain chips! See? I told you Tracy doesn't miss a beat.
Article continues below advertisement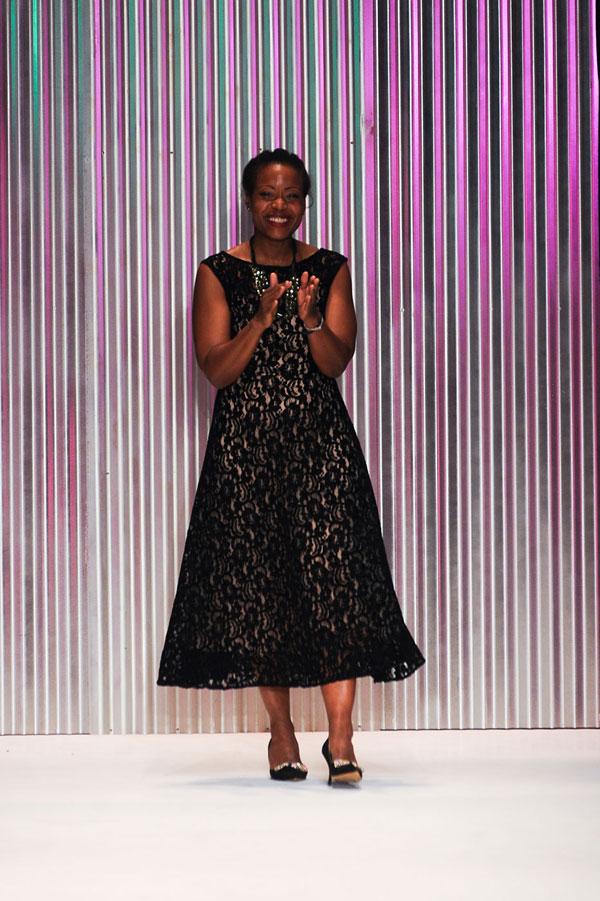 I caught up the with lovely lady before the show started. Find out what she had to say about the inspiration behind the line and a bit about what you should have in your closet right this very moment.
OK! Magazine: So what's the inspiration for the collection?
Tracy Reese: It has an Afro-Cuban inspiration. Lots of tribal pattern, lots of amazing texture, really good rhythm, and a little bit of athletic feeling to the clothes. You know, a little homage to old world but thorough modern interpretation.
OK!: How did you decide on this textured hairdo?
TR: There is such a mix of cultures in Cuba. That's what I really love about it. I wanted the hair to feel a little casual but romantic. I didn't want it to be too perfect or precious. We settled on a big messy bun, and they are treating it different ways for different girls, depending on hair texture and how long the hair is. Each girl has an individual look, which I think is important.
Article continues below advertisement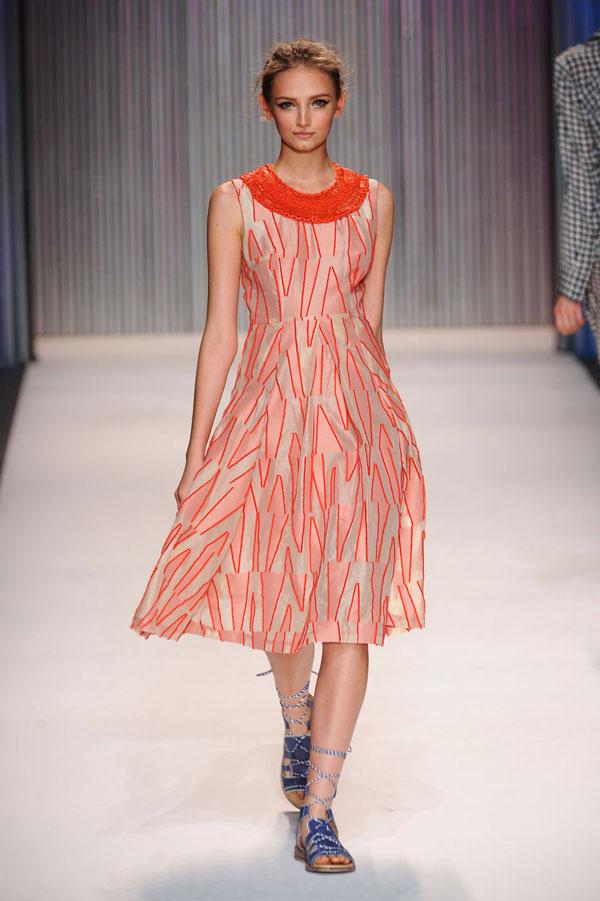 OK!: Since it's fall, what are five pieces a women should have it her closet right now?
An amazing coat because most people see you in your coat. A really great comfortable pair of pants—a new silhouette, maybe with a wider leg. An amazing sweater—something simple you can wear with jeans or you can dress it up. We have a really cool boat-neck on the line right now. We have it in a really rich color. We also have it in black and camel. I think I am going to be wearing that sweater every week. A perfect dress, but it really depends on your figure, whether it's a frock or sheath. And what else? I am looking for a low ankle bootie, maybe something with a chunk to the heel, something a little bit more pointy.
Are you excited for spring fashion? Are you thinking about what you need to buy? Tweet @OKMagazine and leave a comment below.