STYLE
Orange Is the New Black Star Jackie Cruz's New York Fashion Week Diary: Leila Shams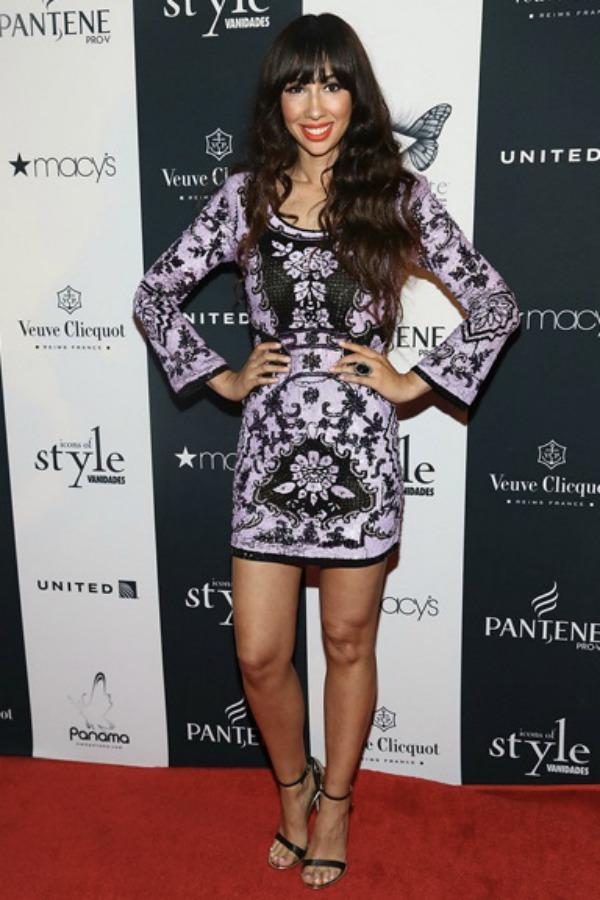 Orange Is the New Black is one of the hottest new TV shows in recent memory, which is why OKMagazine.com is so excited to have star Jackie Cruz as our special correspondent from New York Fashion Week! She's exclusively sharing her diary with OKMagazine.com, so stay tuned for every show, party, and outfit.
Jackie Cruz has reached the end of New York Fashion Week! "The last day of NYFW was a sad one, but filled with work. I wasn't able to make it the one show I was waiting to see which was Leila Shams," says Jackie. "While I was getting ready, I was called into an audition and work comes first! My audition call time was for the same time as the show. I really wanted to see Leila Sham's show as she has been one of the designers who has made me look amazing on the red carpet."
Article continues below advertisement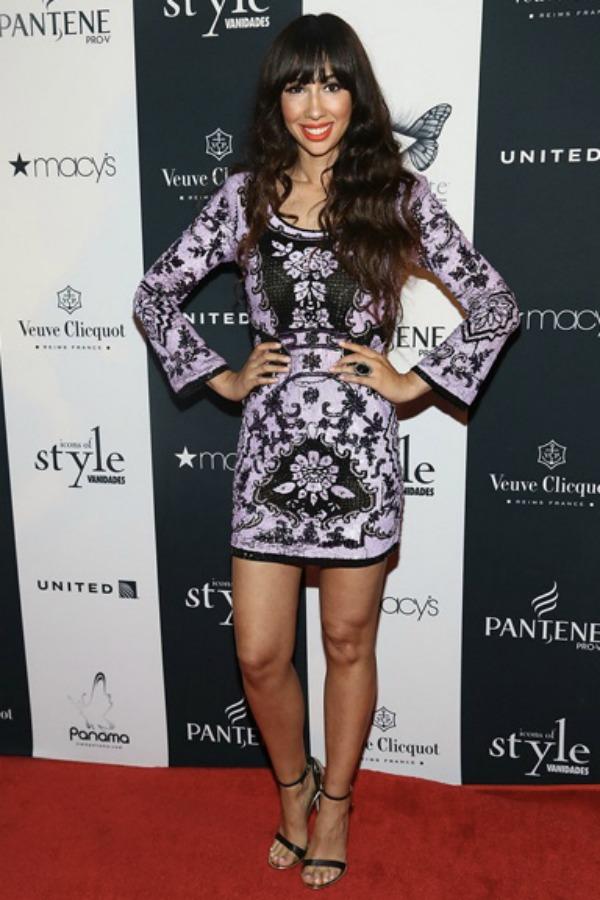 "I first was introduced to Leila Shams when I was invited to the Icon Style Awards by Vanidades Magazines last NYFW. They were honoring Oscar De La Renta and I wore a pink/purple and black dress, which to this day is my favorite red carpet look ever," says Jackie. Jackie's stylist Luiza Solano went to the show in her place.
OK! News: See what Jackie Cruz thought of the Alice + Olivia show!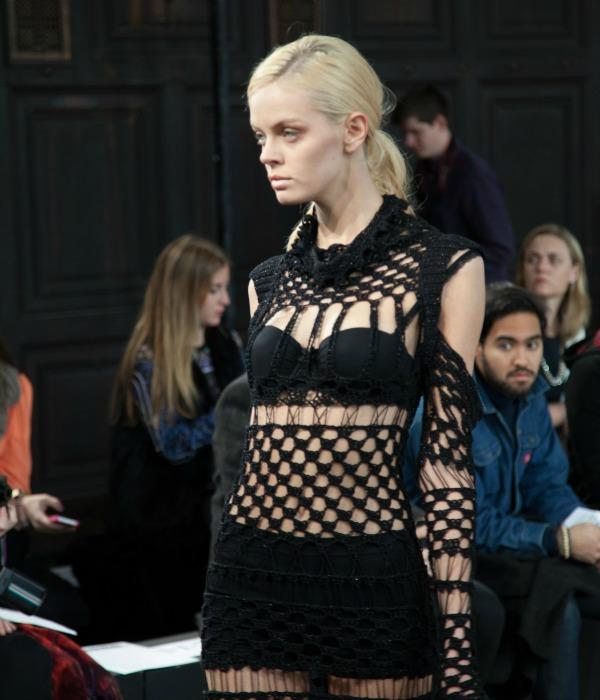 "My stylist Luiza Solano attended the show, as we really want Leila Shams to dress me for my next red carpet adventure. She told me Leila Shams' creations were masterpieces," says Jackie. "She had mini-dresses and pieces that were skin-baring knits. Leila's blends of earth-tone colors with different materials seemed to be the It factor for me. Can't wait to wear her pieces!"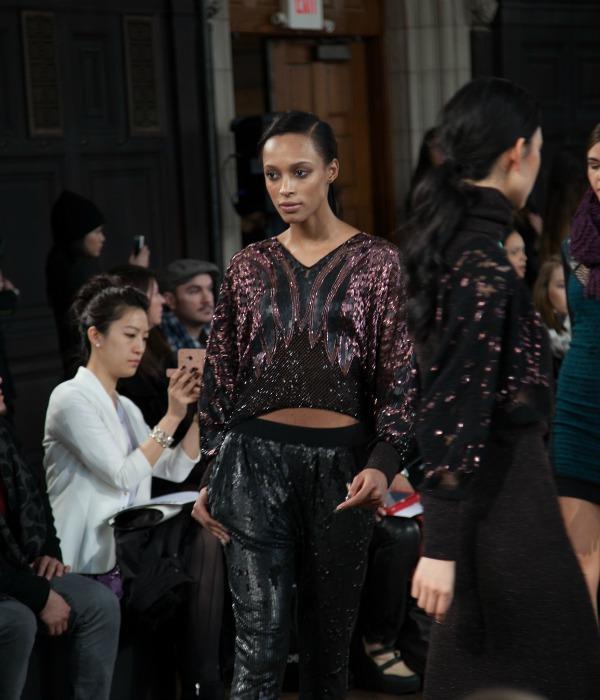 Now that it's all over, what did Jackie think of her action-packed New York Fashion Week? "Overall, my full official NYFW was an amazing experience and having OK! Magazine follow me was a blessing. I hope you all enjoyed a look into my world and the amazing people I surround myself with," says Jackie.
Article continues below advertisement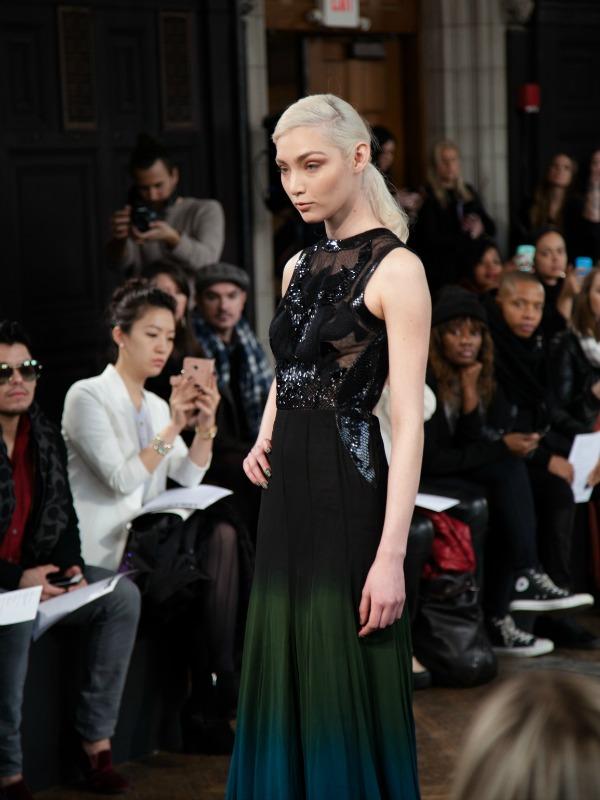 "Also, I wanted to really thank the designers, their teams and my Orange fans for showing me so much love. Fashion is one of my passions and to live it during NYFW was exciting," says Jackie. "My conclusion of this week is that everyone is watching Orange Is The New Black. Stay tuned to your girl Jackie Cruz aka Flaca in our second season, coming out soon!"
What was your favorite part of Jackie's fashion diaries? Do you watch Orange Is the New Black? What do you think the big trends are for next fall? Tell us in the comments below or tweet us @OKMagazine.