NEWS
The Orange is the New Black Cast Reveals New Details About Season 2!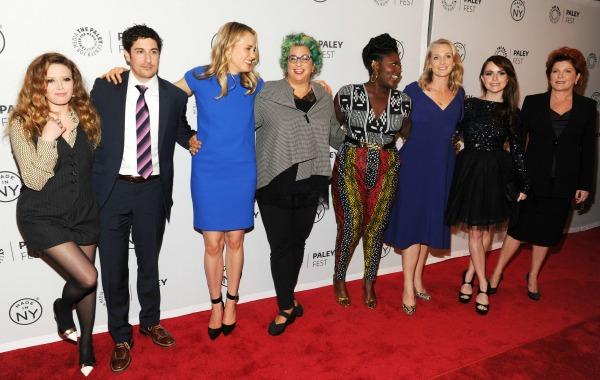 So we've found out which of the Orange is the New Black actresses would make it in prison, and how gorgeous they look in real life. But now we need the important stuff. What the hell is going to happen in season two? What tiny morsels can I get?? Give me something, anything! Luckily at the Paley Fest: Made in NY event, I got just enough info to hold me over.
Creator of the show Jenji Kohan hinted, "We really wanted to do more flashbacks of more people because we were in love with all of them. You can only do so many in 13 (episodes). I can't be specific about who we are doing but it was very exciting to say oh we now get to talk about that, and delve into that."
Article continues below advertisement
Photos: See which TV shows have been picked up and cancelled already this season
And the flashbacks they want to see the most? Jason Biggs didn't hesitate for one second, saying, "Crazy Eyes. I want to see everyone, but you know Crazy Eyes, meeting her parents and you go 'Oh my God, oh that's interesting.' I definitely want to see that. The thing about it is that every character they have written is so interesting and so intriguing, and so easy to invest in that you want to know more about them." Kate Mulgrew aka Red agreed, offering "The Latinas are brilliant. Daya and her story, there is something about her that just makes me want to kiss her. Everybody has got something quite marvelous, but we couldn't do it at all without the anchor who is Taylor Schilling, and very few actresses could play that role. You think it's easy, but Piper is tough, she is this blonde wasp, she has to walk in, she's got to be able to walk that tight rope and she does it so beautifully."
Photos: The 14 kinds of hot guys Zac Efron has played in movies
And that wasn't the only love fest on the red carpet! I spied Jason and Natasha Lyonne goofing around, joining in each other's interviews and taking photos that only people who have been friends for over a decade (uh, yeah they filmed American Pie together 15 years ago) would agree to pose for, such as: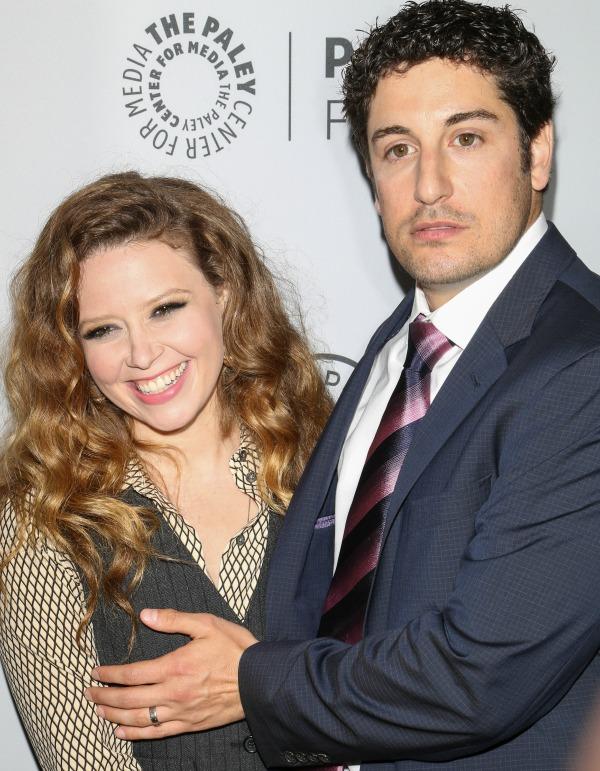 Someone who offered quite a unique perspective of what we might be seeing in season 2 is the real life Piper, Piper Kerman who wrote the book the show is based on. She says, "I think that in season two, Piper Chapman is going to learn more hard lessons, and I think that we are going to learn more and more about all these other women that she is sharing very tight quarters with. There is going to be some really good stuff in there." Oh, we don't doubt that!
Article continues below advertisement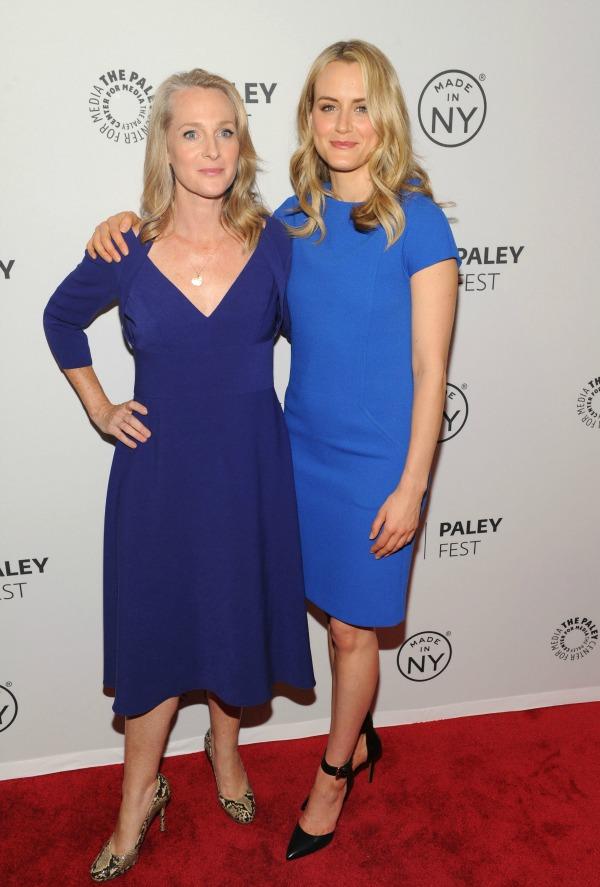 Piper also revealed, "Larry and I watched season one together, obviously with a unique view. We were enraptured and excited, and we laughed and we cried. I think we view it a little differently than the average viewer but it is really exciting. The adaptations to parts from what is in my book are different in so many different ways that keeps it totally, totally fascinating for us as well. I'm a consultant on the show so I knew it was going to be great, but you just never know how things will be received. So the response to the show is completely thrilling, and humbling, and wild, and just very, very gratifying."
OK! News: See what Julian Assange wrote to Benedict Cumberbatch
Also gratifying? The panel that night where it was clear this cast had no problem making friends with each other. Every time Jason Biggs spoke, Kate Mulgrew burst into a fit of laughter. And there was only 1 pie reference! They each provided insight into playing their characters with Jenji speaking on the writing and other behind the scenes scoop. My Netflix account is fired up and ready to go whenever this show is ready to come back. But make it soon, please!
What do you want to see happen in season 2 of OITNB? Whose flashbacks are looking forward to seeing? Tell us in the comments below or on Twitter @OKMagazine.