STYLE
Rihanna Said WHAT to Ke$ha on Instagram?!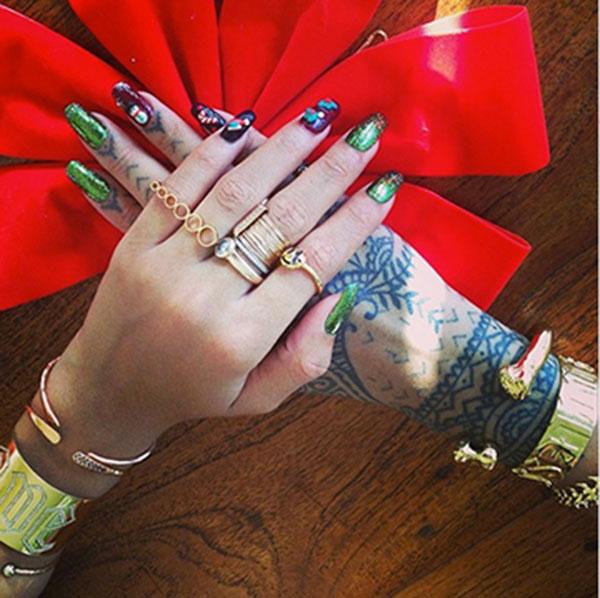 Rihanna is definitely in the holiday spirit! The singer has been busy Instagramming pics of herself in reindeer antlers, posing in lingerie in front of Christmas trees, and putting Santa hats on wine bottles, but her latest snapshot is today's #ManicureMonday inspiration.
Katy Perry Vs. Rihanna in the Newest Music Videos
Bad Gal's glittery green tips were accented with snowmen, mistletoe, and candy canes, but it's her hysterical caption and hashtags (she is the witty hashtag queen after all) that had us dying: "Christmas nail swag! #lookinlikeijustfingeredKesha#SantaHat #Mistletoe #SnowMan #CandyCane"
Article continues below advertisement