STYLE
Shoeology With Evelyn Lozada: 7 Essential Shoes Every Woman Should Have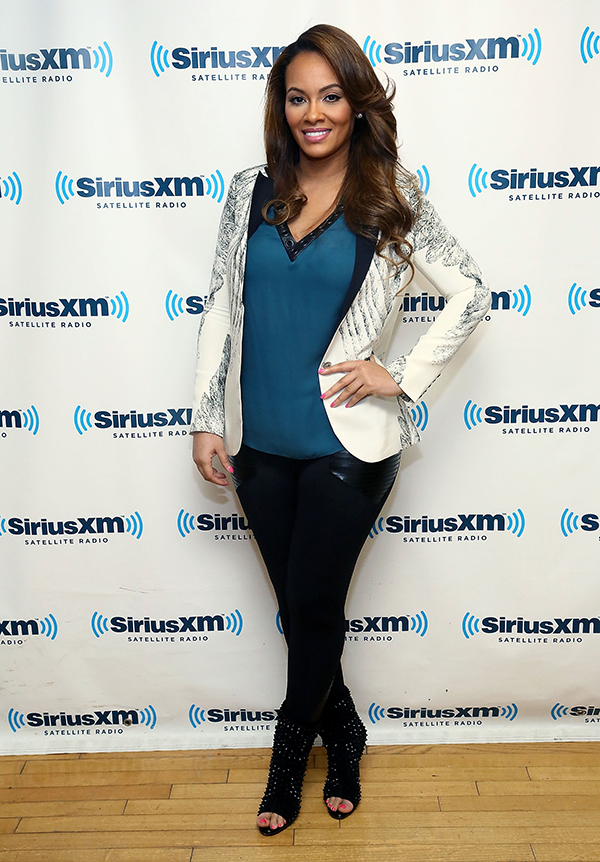 Article continues below advertisement
As a woman, my motto is "You Can Never Own Too Many Pairs of Shoes," however, there are a styles that should definitely be in your closet. The right pair of shoes can make the difference when it comes to completing your look and shoes will ultimately take you to the next level—you will always remember a woman by her shoes.
Shoeology With Eveyln Lozada: The Hottest Shoes From Paris Fashion Week!
In order to help you stay stylish and fierce for any occasion, I have put together a list of essential shoes that every woman should have:
· The Classic Black Pump—Who doesn't have a simple black pump? This shoe will work perfectly with a suit, a nice dress (especially wrap dresses) and even a pair of skinny jeans with a blazer. Christian Louboutin has perfect simple black pumps that are sure to last you a long time—those are my favorite!
· The Thong Sandal—For those of you who don't know me, I actually love wearing thong sandals. In the summer, I will wear my favorite Tory Burch or Louis Vuitton thongs sandals with my maxi dresses, leggings, or even maxi skirts. Love them for that casual look!
Article continues below advertisement
· The Ballet Flat—In order for me to wear a ballet flat, it has to be embellished. When it comes to shoes, I make certain that I am making a statement. The best ballet flats on the market are Tory Burch and they are perfect for traveling or carrying in your purse if your feet are tired from wearing heels.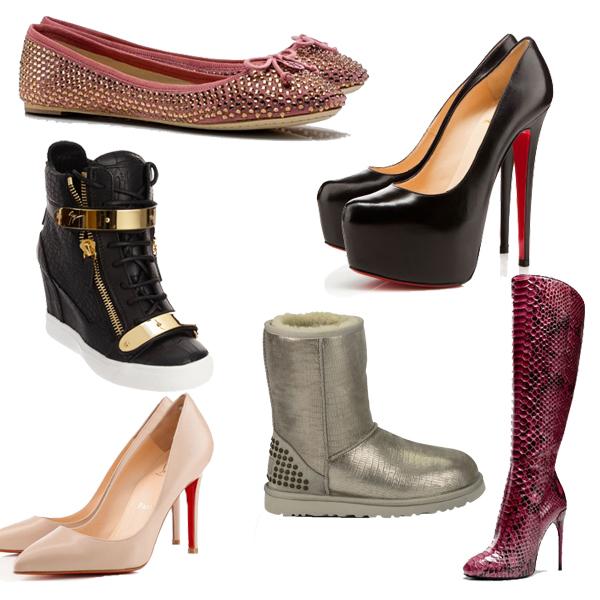 · Tall Boots—This is a must-have for winter in order to stay warm. I would recommend flat boots as well as stiletto boots depending on your mood. Some people prefer not to wear heels all the time, but you already know that I'm rockin' them with the stilettos.
· Wedge Sneakers—This is definitely a new trend and I don't see it lasting too much longer, but for now have at least one pair in your closet. My favorites are the Giuseppe Zanotti's! I think I have ALL of them and they are super-comfy!
· Nude Heel—You can practically wear a nude heel with anything. I always wear mine with jeans or any color dress or skirt. Of course, Christian Louboutin has the perfect basic nude—hey are my go-to heels, just like the simple black heel.
Article continues below advertisement
· UGGS—Some of you may hate UGGS, but I love them! I have about 10 pair of UGGS in different colors from plain to sparkly. I think it's important to have an all weather boot because you never know what situation you may be in. Even if you don't wear them often, at least have a pair in your closet.
Shoeology With Evelyn Lozada: The Most Famous Movie Shoes!
So, whatever the occasion, you can't go wrong with any of these shoes! Which shoe essentials do you need in your life? Tweet us @OKMagazine and @EvelynLozada and leave a comment below.