STYLE
Star Bodies! Workout Tips To Get Jennifer Aniston's Toned & Sexy Thighs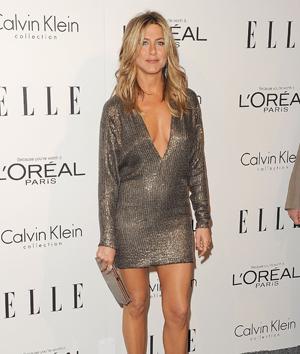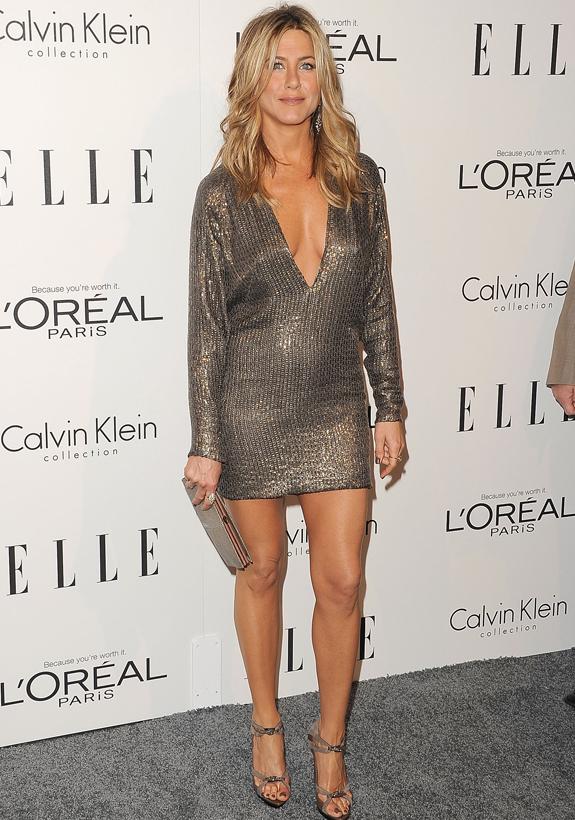 Article continues below advertisement
Thighs are a large muscle so they need additional resistance training to burn calories and tone the muscle. This workout gives you a little bonus in each exercise so you can quickly get on your way to glam gams.
STAR BODIES! USE WEIGHTS TO GET CAMERON DIAZ'S SHOULDERS WITHOUT BULKING UP
Exercise #1: Power Squat
. Stand up straight with feet hip distance apart. Place a ball (if you don't have a ball use a rolled up towel) between your thighs just above your knees. Squat like your sitting in a chair and squeeze your thighs together. At the lowest point of your squat, pulse the move three time before retuning to standing. Do 15 reps.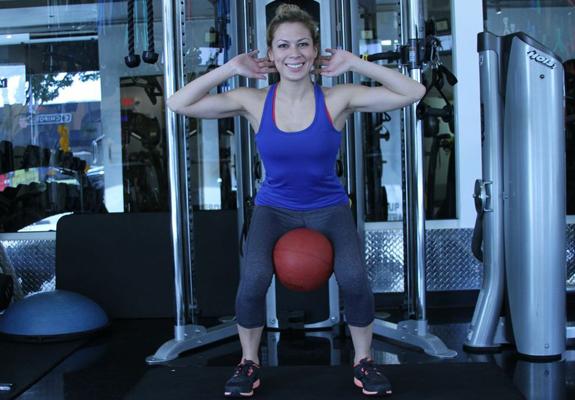 STAR BODIES! GET BEYONCE'S DIVINE BEHIND WITH THIS EFFECTIVE WORKOUT
Exercise #2: Side Lunge Sweep
. Start with your feet together. Step your right foot out to the right side for a low side lunge with the your left leg staying straight. Press off your right foot and sweep it in front of your left leg. While balancing on only your left leg, hold your right leg up across your body and pulse for 3 counts, release it back into the side lunge and repeat. Complete 15 reps for each leg.
Article continues below advertisement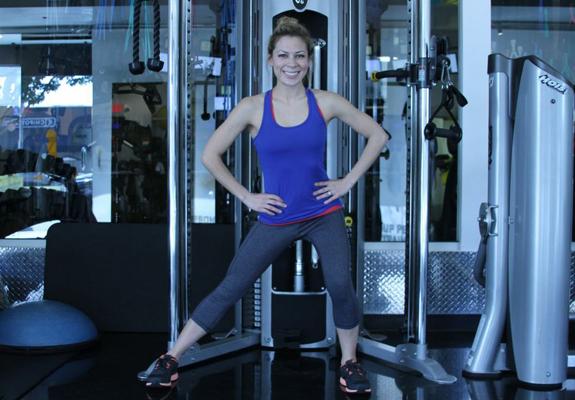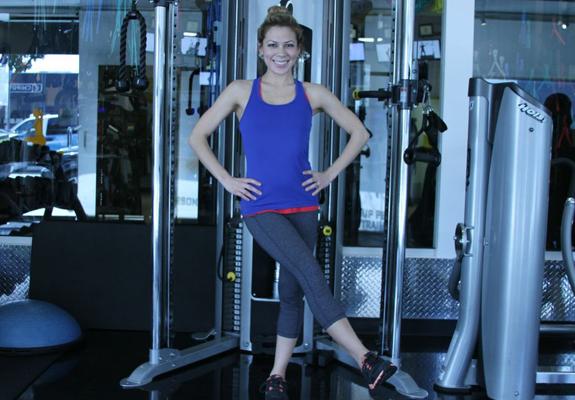 STAR BODIES! BEST EXERCISES TO GET TONED ARMS LIKE MICHELLE OBAMA
Exercise #3: Side Plank Leg Lifts
. Lay on your side with legs straight and stacked up on top of each other, and prop your body up with your forearm into a side plank. Lift the top leg up, keeping it straight, and pulse up and down 3 times. Without dropping your leg bring your knee in front of you to a 90-degree angle and pulse up and down 3 times here. Return to starting position and continue for 15 reps on each leg.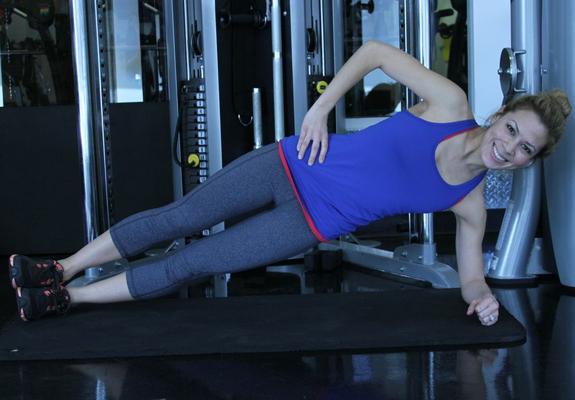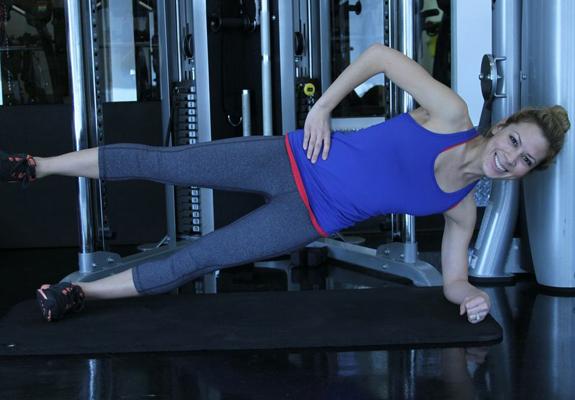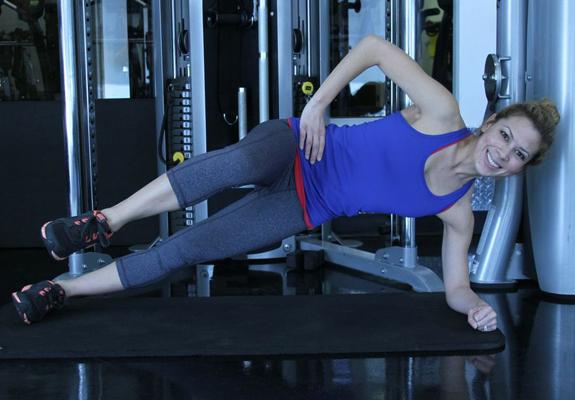 STAR BODIES! GET GWEN STEFANI'S ABS WITH THREE SIMPLE EXERCISES
Complete the circuit 3 times every other day and finish by stretching your inner and outer thigh thoroughly.
Fit Tip: When squatting and lunging its important to remember to keep your knees over your ankles not in front of them to avoid knee injury. Elevate your exercise by focusing on keeping your back straight and engaging the thigh muscles to their full potential with each pulse.