STYLE
Styled by Stassi: Let's Talk Trends!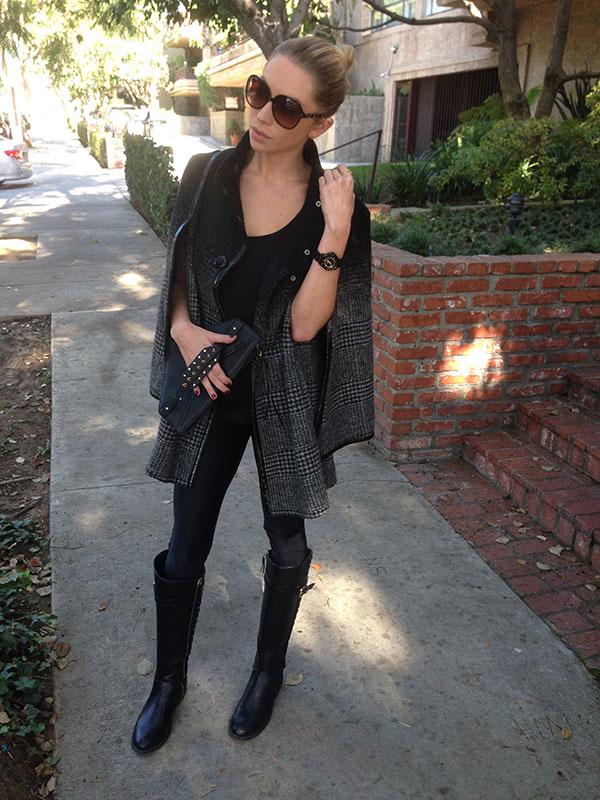 Vanderpump Rules' Stassi Schroeder is OK!'s newest style star! Each week, Stassi will be giving you a peek into her chic world to hear about the fashion trends she's loving and how she's using them to style herself and her friends.
Check out Stassi Schroeder's Debut Blog, Styled By Stassi!
We're talking trends this week! I've already stressed the importance of personal style, but developing your own unique look involves some analysis when it comes to fads and trends. It's never chic to utilize a trend just for the sake of being "in fashion". Flip through magazines and notice what trends you gravitate towards, and always keep in mind what works best for your body. I love the way crop tops look on other fashionable ladies, but I unfortunately do not possess killer abs. So while I can admire that look on someone else, I still know it's probably not right for me. My philosophy on trends has always been "less is more". My wardrobe largely consists of classic pieces that go from season-to-season, but every year I add a few trendy pieces that add a little extra to my different looks. I'm going to share with you guys the trends I'm loving right now!
Article continues below advertisement
Statement-Making Outerwear—Instead of a standard black peacoat, try a faux fur jacket or a fabulous embellished cape. You can find great affordable options at places like H&M and Topshop. Make a statement with your outerwear and have fun with it.
Houndstooth—I'm loving that this classic print is making a comeback. While there are so many great houndstooth dresses, pants and coats out there; you can also try adding little touches of the print by wearing a houndstooth clutch or pair of heels.
Leather—The leather trend is one that will not seem to go away, and I'm definitely okay with it. This season try leather in different colors or in unexpected pieces. A burgundy leather dress is oh-so-chic, or try a sweater with leather embellishments. You can't go wrong with leather nowadays!
"Boyfriend" Clothing—I love a look that has an element of casual menswear. Slouchy boyfriend jeans or a grandfather cardigan gives any look a cool downtown vibe. These pieces need to be loose and relaxed, but try pairing them with more fitted options to balance out the look.
Here are a couple street shots of Katie Maloney and I trying out these trends:
Katie embraces the "boyfriend look" in her relaxed Levi's. We paired them with a fitted black top, classic pumps by Guess, and some great accessories to give the outfit a little more personality. We also felt this handbag was perfect for fall with the darker shades in the colorblocking (Zara).
I'm loving capes right now! You can punch up any all-black ensemble with a great jacket, and capes are no exception. Here I'm wearing standard black leggings and a black top with flat boots and a Via Spiga cape. My clutch is by Marylai and the sunglasses are DVF. Easy and comfortable!
Who Are Stassi Schroeder's Style Icons?
Don't forget to check out the latest episode of Vanderpump Rules, tonight at 8/7c on Bravo and let us know what you think of Stassi's new blog @OKMagazine!