STYLE
Styled by Stassi: Sweater Weather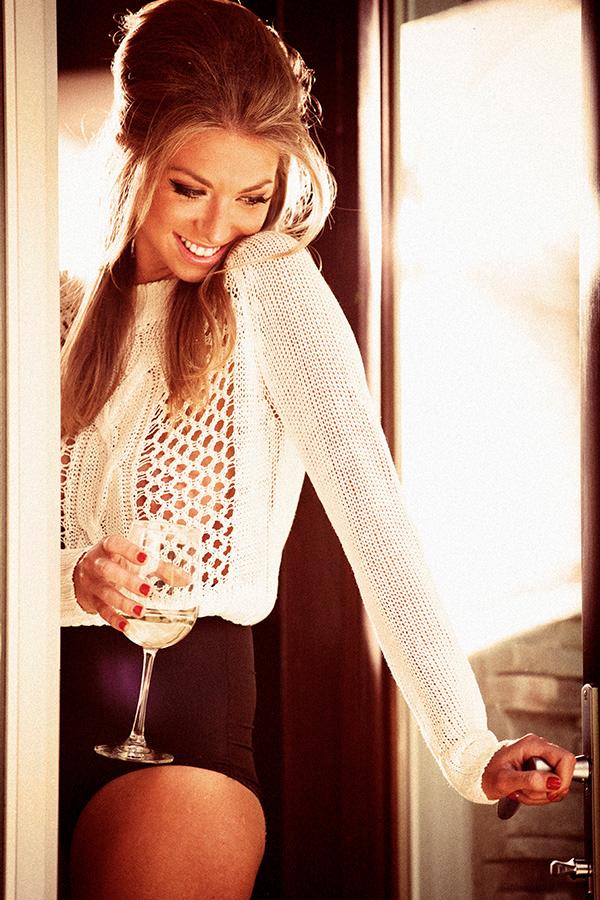 Vanderpump Rules' Stassi Schroeder is OK!'s newest style star! Each week, Stassi will be giving you a peek into her chic world to hear about the fashion trends she's loving and how she's using them to style herself and her friends.
How to Style a Classic Sheath Dress
I just have to confess that my love for the chilly weather is because I have a mild obsession with sweaters. There is nothing that makes me feel both sexy and comfy like a good sweater. Whether I'm lounging around my apartment in a cozy pullover and knee-high socks, or out at night with a cardigan over a fancy cocktail dress, I love it all! The feeling of the soft wintry fabric gives me goosebumps! Christmas came and went, and now it's time to face the new year! So snuggle up with a cup of coffee (or glass of wine, in my case) and take a look at my favorite sweaters. Maybe you'll see one you just can't live without. New year's present to oneself, maybe?
Article continues below advertisement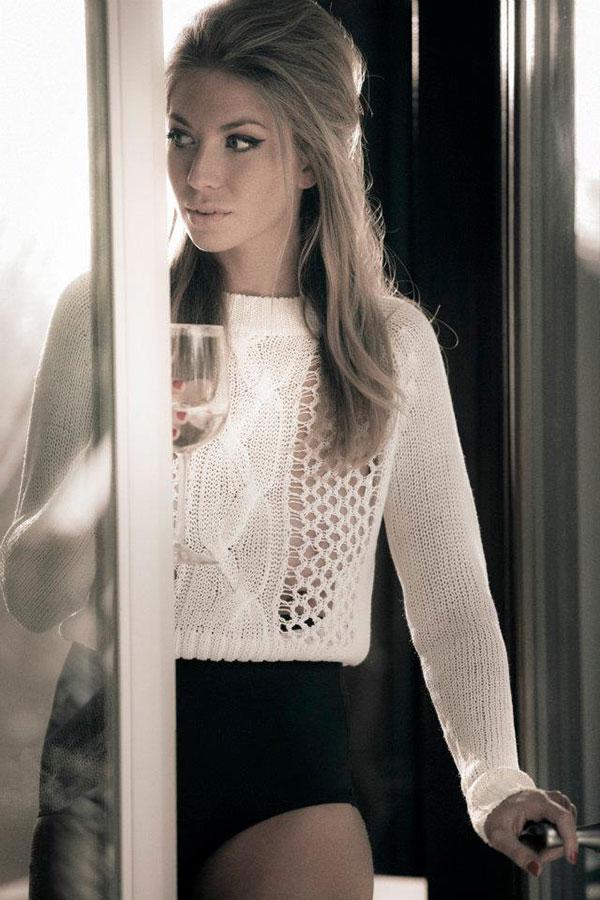 1. Denim & Supply Cropped Turtleneck Sweater, $80, RalphLauren.com
2. Embellished Shoulder Open Knit Sweater, $92, Topshop.com
3. Quilted Sweater With Mesh Insert, $73, ASOS.com
4. Whistles Monochrome Knit Sweater with Eyelash Tim, $209, ASOS.com
5. Striped Long Cardigan, $105, NeimanMarcus.com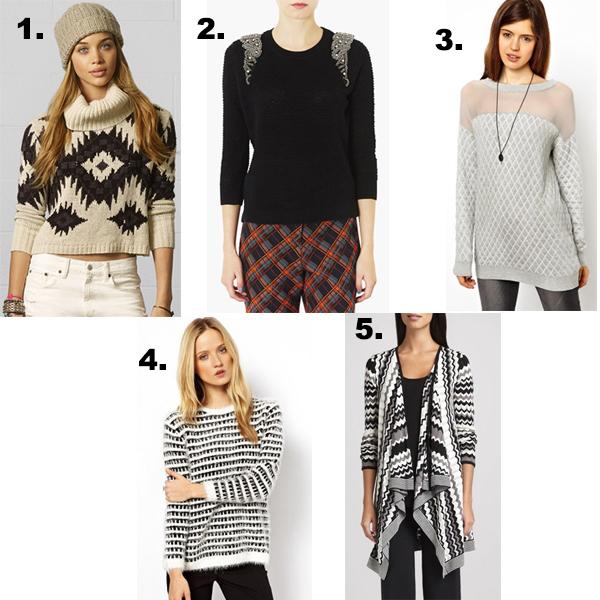 6. Ami Dans La Rue Cable Knit Sweater, $120, Shopbop.com
7. MICHAEL Michael Kors Loose Cable-Knit Sweater & Faux-Leather Leggings, $84, NeimanMarcus.com
8. MICHAEL Michael Kors Metallic Cable-Knit Sweater & Studded Skinny Jeans, $135, NeimanMarcus.com
9. Textured Knit Sweater Cape, $28, Forever21.com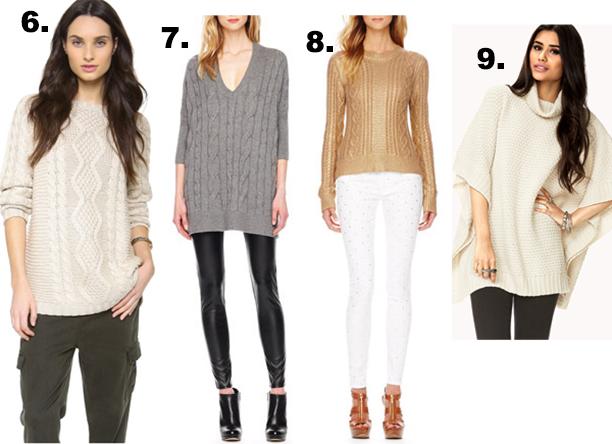 xx Stassi
Don't forget to check out the latest episode of Vanderpump Rules, tonight at 8/7c on Bravo and let us know what you think of Stassi's blog @OKMagazine!