STYLE
The Mindy Project Costume Designer Salvador Perez on Dr. Lahiri's Look and Mindy Kaling's Borrowing Habits From the Fashion Closet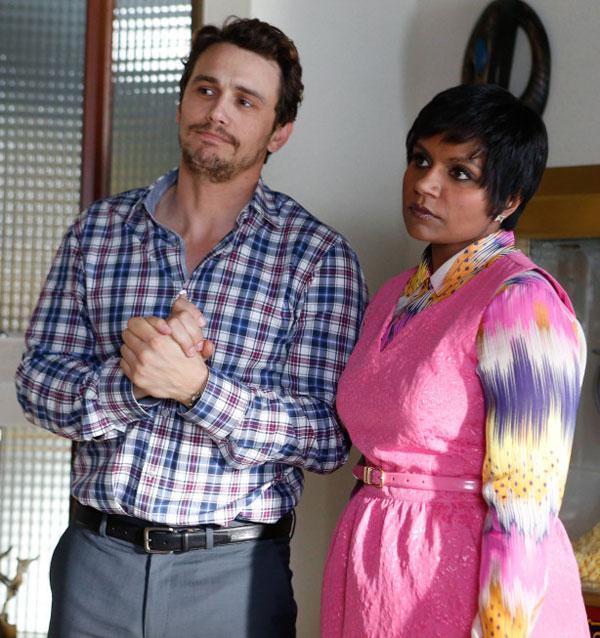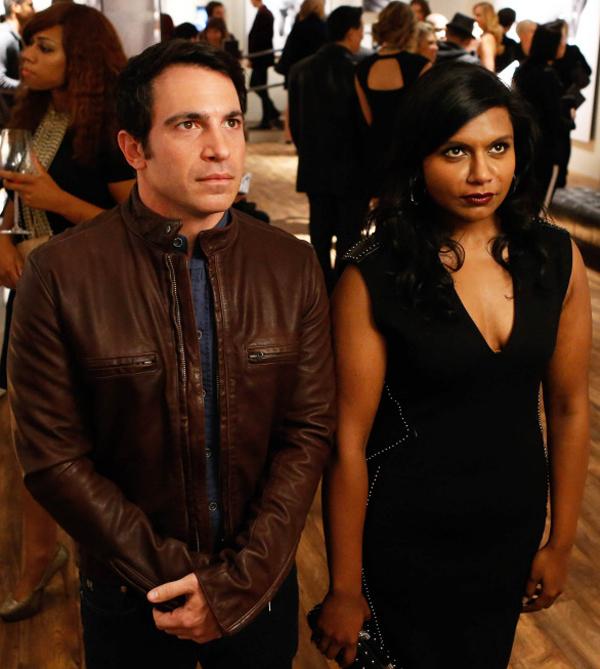 The Mindy Project's Dr. Lahiri may not be a bro who finds MMA fighting an exhilarating bonding activity, but the character knows how to piece together an outfit—and also piss off a dude with news of his ex's engagement to a charming kindergarten teacher, but that's another analytical topic of relationship-based conversation.
Thanks to costume designer Salvador Perez, an individual who has served as a costume manufacturing foreman on the set of Titanic, Mindy Kaling's character has become one of the best-dressed doctors TV has ever seen—and not just because she's hardly ever in scrubs.
Article continues below advertisement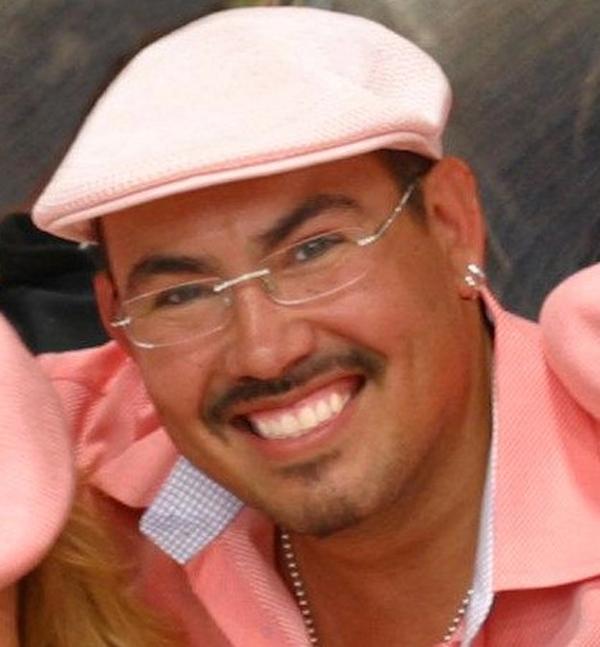 We caught up with the designer to talk about the hilarious Mindy Kaling and her A+ mixed-media-filled wardrobe and got the details on how her look transpired, how it's evolving, and if Mindy ever "borrows" anything from the fashion closet. Check it out!
OK! Magazine: How has Mindy's style changed from last season to this season?
Salvador Perez: Mindy has her signature style, but we follow trends too, so working within her style. I am shopping what is new in the stores, colors, prints, embellishments. It was always a struggle to find colorful coats, so this season, I am designing and making most of her coats. My background before I became a costume designer was running workrooms and making clothes for films, like Titanic and Stargate, so I really understand how to make and fit clothes. When I couldn't find the garments I wanted for the show, I decided it was easier to start making our own. We are toying with the idea of creating a line of clothes based on the show.
OK! News: Ed Weeks Talks About Working With Kris Humphries
OK!: Did her haircut have anything to do with the edgier outfits she's been wearing?
SP: I loved the pixie cut, so I tried to choose outfits that framed her neckline to show it off. But she decided she missed her long locks, so she went back to her long hair quicker than we thought.
OK!: Mindy is always wearing mixed-media and mix-and-match prints. Do you have any tips for anyone trying to get that look?
Article continues below advertisement
SP: It's really trial and error. It's about finding prints that blend well. It's like mixing paints to get the right blend. You need to have fun with clothes. It's not a tattoo. It's not forever. Experiment—have some fun!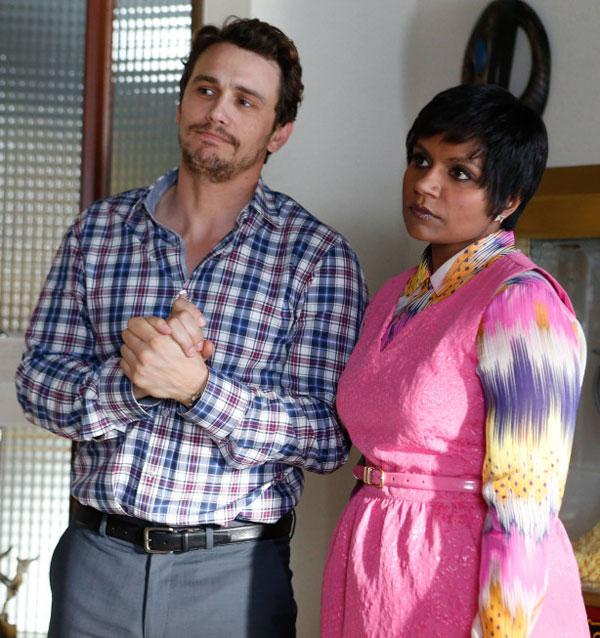 OK!: How would you describe her overall fashion sense?
SP: Hipster fashionista. Preppy clothes with an edge. Her silhouettes are basic. It's all in the details. A great pair of earrings and a cross body bag are favorites of Mindy.
OK! Loves: Everything About Mindy Kaling's Instagram
OK!: What are the designers most used in Mindy's wardrobe?
SP: It's not really about the designers. It's about the garments and how I put them together. It's rare that she wears one label head-to-toe. Our go-to brands are, Tory Burch, Kate Spade, Alice and Olivia, Hale Bob, Current Elliott, C. Wonder, and even J. Crew. It's about a brand with an esthetic we admire. The fun part of dressing Mindy is the hunt for great pieces.
Article continues below advertisement
OK!: Do Mindy and her character share a similar personal style?
SP: Mindy Kaling is a bit more edgy than Mindy Lahiri, but their styles are starting to blend as she is becoming more exposed to new fashion.
OK!: Be honest-what does (the real) Mindy try to "borrow" from the wardrobe trailer?
SP: Actually, Mindy doesn't borrow much, as she would rather have her own. So she usually gets store info from our fittings and gets one for herself. But I do occasionally borrow from Mindy's personal closet because it's amazing!
Photos: The Best TV Fashion of the Week
OK!: What's your favorite look she's ever worn?
SP: In Episode 209, I have Mindy in a multi-pattern outfit that just makes me smile. It's ironically black and white and a Smythe Tapestry coat in Crimson with a spectacular statement necklace with crystals. It's such a chic look, but fun and really showcases Mindy's style. The first season was figuring out what worked for Mindy. Now, in Season 2, it's about having fun with the outfits. Our fittings last for three to four hours, and we have a great time. Mindy loves clothes, so it makes my job so easy.
What do you think of Mindy's style? What outfit has been your fave? Tweet @OKMagazine and leave a comment below.