STYLE
Travis London's Healthy Chic Eat of the Week: Summer Days Berry Mango Sorbet!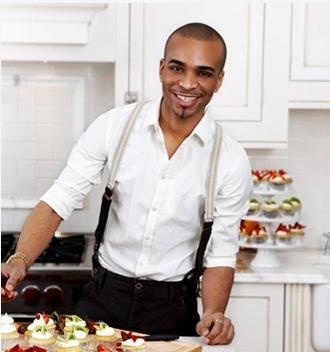 Travis London is all about eating and living well — the healthy and chic way — and this week, Travis shares his recipe for an irresistible Berry Mango Sorbet with OKMagazine.com.
"Summer is always sweeter when you share it with friends and the same goes for my Summer Days Berry Mango Sorbet," Travis tells OK!.
"Not only is this a delicious treat that's not to be missed, but it's all natural, using only the sugars from the fruit. So go ahead and indulge, your waistline will thank you!"
Article continues below advertisement
OK! NEWS: TRAVIS LONDON'S HEALTHY CHIC EAT OF THE WEEK: SOUR CREAM AND GORGONZOLA CHEESE DIP
SUMMER DAYS BERRY MANGO SORBET
Serves 4
Ingredients:
2 cups frozen wild organic strawberries
1 cup frozen wild organic blueberrie
1 cup frozen mango juice
Garnish: Mint sprigs
Directions:
Place all ingredients in a blender and pulse until smooth. If the mixture is too dry when blending, add more juice and keep blending. Pour into four individual bowls and garnish with mint sprigs.