STYLE
'WAGS' Star Brandi Rhodes Reveals The 6 Beauty Products Every Fabulous Woman Needs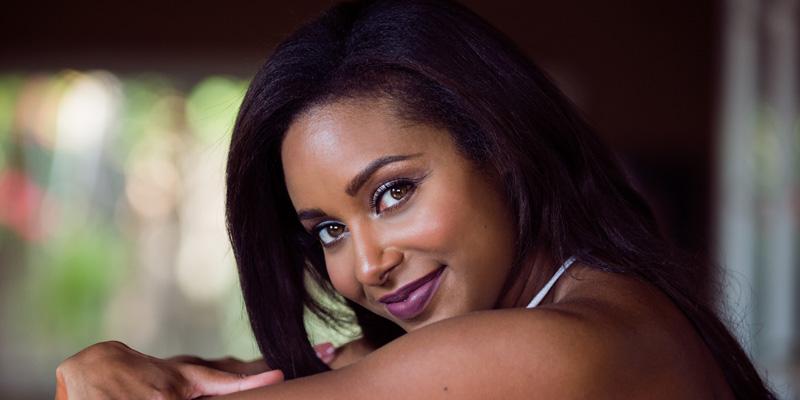 As the saying goes, beauty is only skin deep. But when you're constantly in hair and make up for photo shoots, traveling and hey, even WRESTLING, your skin can take a beating! As a working WAGS I've put together some of my must haves and go-to brands that help keep my skin looking it's best, day and night.
I'm a believer in caring for your skin inside and out! A good way to do this is through vitamins. My top go-to brand is Hum Nutrition. They make a variety of supplements to help with skincare, a good place to start if trying for the first time, is their "Cleans to the Rescue" pack, which has everything you need to get problem skin back on track! I take this EVERY time my skin gets unruly and I'm telling you it's the only thing that turns things around!
Article continues below advertisement
Now that we've got that taken care of, let's talk about great products for daily use! Everyday I wear some amount of make up. I honestly cherish the days where LESS is more, but WAGS tend to feel the pressure to be "on" all of the time so, those "less is more" days...kind of a rarity. But you definitely don't have to feel like you're wearing face paint 24/7. I'm a HUGE fan of MAC's sheer pressed powder because it feels virtually weightless. I can actually wear it to the gym and not clog my pores. It's just so light and skin-friendly, I won't even try other powders, this is my magic trick.
My basics for a daytime look are simple: powder, gloss, brows and lashes. We've covered powder, now let's hit the rest!
Gloss. There's nothing like a good gloss to make you feel like you've done a lot, without really having done anything at all. I'm a huge fan of Sephora's glosses. They're cheap, and the colors are plentiful. Pick your poison! I usually go for a berry. They are shear but pigmented enough to give you that pout. Also, a big fan of Rihanna's new Fenty gloss. It's super glossy, a little shiny and it smells marvelous!
Article continues below advertisement
On to brows. I love a nicely defined brow. I feel like it just wakes the face up a bit! My favorites in the brow department are Anastasia. All of their products are the truth! From powders to pencils, you're gonna get a great natural looking brow out of them. And they go a long way! I'm also a fan of Benefit's brow products. My favorite of theirs is "Brow Zings". Everything you need to sculpt a nice natural brow!
Last, but certainly not least, those lashes baby. I don't have great lashes. They are kind of stumpy and they won't do what I want them to. I don't want to wear falsies everyday, and I don't want to get eyelash extensions. What's a girl to do? Oh honey, just buy magic in a bottle, AKA Too Faced's Better Than Sex Mascara. Is it better than sex? Nope. But it's the ONLY thing that makes my eyelashes look like eyelashes and it's the bomb in a bottle. It lifts, lengthens and increases volume all at once. How? I have no idea! But does it really matter? Not to me. I'm just here for the results! And the results are 5 star quality.
So if you ever catch me at the gym or the grocery store, make sure I at least have the bases covered: powder, gloss, brows and mascara. If not, feel free to call me out for not living up to my WAGS duties! (I'll probably look at you like I have no idea what you're talking about, but it'll be a fun social media conversation later, I promise!). For more of my ramblings hit up NotAnotherBasicB.com