STYLE
What Would the Countess Do? Anderson Cooper Comes Out & Giuliana Rancic's Baby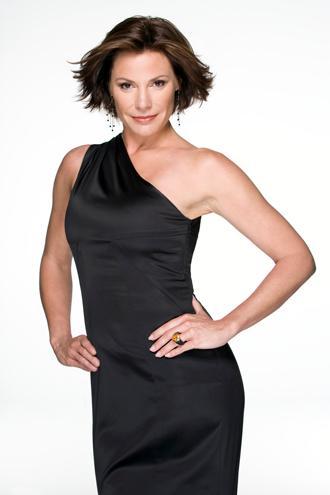 When it comes to etiquette, manners and overall good behavior, even celebrities need help navigating the rough waters of stardom! It's a good thing Countess LuAnn de Lesseps of The Real Housewives of New York City is joining forces with OK! to school them on the right thing to do! In a rough situation, we just ask, "What would the Countess do?" This week, the Countess chimes in if Anderson Cooper chose the right way to come out of the closet and if Giuliana Rancic should risk missing her baby's birth. And don't miss the new season of Bravo's Real Housewives of New York City airing on Monday nights.
Article continues below advertisement
Anderson Cooper admitted that he was gay in an unusual way… In an email to a friend that he let him publish. Do you think that celebrities should make a big fanfare when they come out of the closet… Or is it better to just do it more quietly?
OK! NEWS: ANDERSON COOPER FINALLY ADMITS: "I'M GAY, ALWAYS WILL BE"
I don't think anyone was shocked by Anderson Cooper's admission that he is gay but his going "on the record" about his sexual orientation and how he feels proud of himself may help other celebs (and non-celebs) decide it's safe to do the same. A person's sexual preference is a private matter and how or when to share this information with others is a personal decision.
MORE ON:
Countess LuAnn De Lesseps
Tip: Gay or straight, we all deserve to live and love openly.
Giuliana Rancic admits that she might be cutting it close to her baby's birth when she heads to cover the London Olympics. After all Giuliana has done to have a baby, do you think it is smart to be traveling so far away at such a crucial time?
OK! NEWS: GIULIANA RANCIC REVEALS SHE MIGHT MISS HER BABY BOY'S BIRTH DUE TO OLYMPICS GIG
Since Giuliana's using a surrogate, she's able to travel right up to the due date without endangering herself or her baby. There's no better time to travel than now because after the baby is born, Giuliana's going to be a very busy (and tired) woman. Hopefully, she'll enjoy her assignment covering the Olympics and rest up when she can for the demanding days ahead. I wish the Rancics all the best on the upcoming birth of their son.
Tip: Before becoming a mother, make sure you do some of the things on your bucket list like skydiving or mountain climbing.
For everything Countess LuAnn, check out www.luanndelesseps.com, follow her on Twitter and check out her Facebook page!