STYLE
What Would the Countess Do? Jennie Garth's Split; Jason Statham's Kim Kardashian Remarks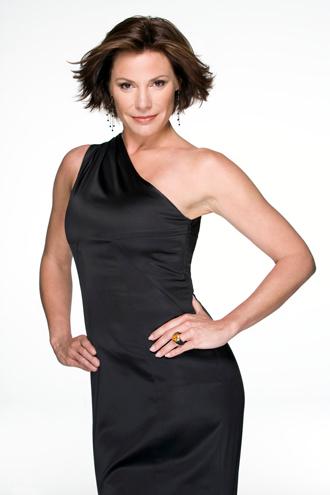 When it comes to etiquette, manners and overall good behavior, even celebrities need help navigating the rough waters of stardom! It's a good thing Countess LuAnn de Lesseps of The Real Housewives of New York City is joining forces with OK! to school them on the right thing to do! In a rough situation, we just ask, "What would the countess do?" This week, the countess chimes in on Jennie Garth's divorce and Jason Statham's comments on Kim Kardashian.
Article continues below advertisement
OK! NEWS: JENNIE GARTH HOPES FANS "TUNE IN" TO HER NEW SHOW TO LEARN MORE ABOUT PETER FACINELLI SPLIT
Jennie Garth is telling fans to tune into her new reality show to find out if her divorce from Peter Facinelli is a part of it. When some bad press happens is it okay to spin it in your favor?
Since Jennie Garth's new reality show is about moving to a farm with her three girls after her divorce, I'm sure the topic of what happened to her marriage will come up from time to time. From interviews I've read, Jennie seems to be happy about her new situation and she has turned bad press into an opportunity to share her new life with her fans.
MORE ON:
Countess LuAnn De Lesseps
Tip: When life gives you straw, spin it into gold!
OK! NEWS: JASON STATHAM JOINS THE LIST OF KIM KARDASHIAN HATERS — "SHE'S A BRAND"
Jason Statham joined Jon Hamm in dissing Kim Kardashian this week for being a "brand." While it's okay to share an opinion, should specific people be left out as examples? Could this be considered bullying?
Once again, a celebrity feels the need to call Kim Kardashian an idiot to make a point about the demise of popular culture! Kim hasn't had it easy lately and just last week someone doused her with flour during an appearance. What Kim's detractors need to realize is that she is resilient and I admire how after the flour attack, she cleaned herself up and returned to the event to fulfill her obligation.
Tip: Believe in yourself, not what others say about you.