STYLE
What Would the Countess Do? Katy Perry Taking a Break from the Spotlight & Selena Gomez Writing About Justin Bieber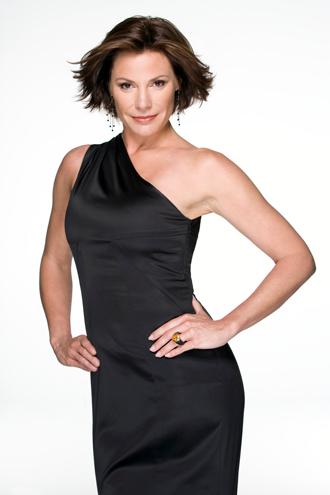 When it comes to etiquette, manners and overall good behavior, even celebrities need help navigating the rough waters of stardom! It's a good thing Countess LuAnn de Lesseps of The Real Housewives of New York City is joining forces with OK! to school them on the right thing to do! In a rough situation, we just ask, "What would the Countess do?" This week, the Countess chimes in if Katy Perry is smart to go into hiding after Part of Me comes out and if Selena Gomez is right to keep Justin Bieber out of her music. And don't miss the new season of Bravo's Real Housewives of New York City airing on Monday nights.
Article continues below advertisement
Katy Perry has revealed that after her highly anticipated movie Part of Me comes out, she will be taking a break and going into hiding. Do you think it's important for celebrities to go away for a while so they don't wear out their welcome?
OK! NEWS: KATY PERRY: "I'M GOING INTO MAJOR HIDING" AFTER PART OF ME COMES OUT
Katy deserves a break after all that she's accomplished and gone through (including a painful divorce) this past year and she's making a smart decision to take a break and re-energize. I think it's important for artists to leave the public eye to recharge because it's hard to be creative when you are exhausted. I'm certain her fans will be rewarded for their patience!
Tip: When you slow down and still your mind and body, you are able to see clearly where you've been and where you are going.
Selena Gomez recently chatted about her new album and admitted that it won't be a tell-all about her private life with Justin Bieber. How key is it for stars to keep their private lives private, or is it better for your career like when stars like Taylor Swift put their personal experiences in their music?
MORE ON:
Countess LuAnn De Lesseps
Article continues below advertisement
OK! NEWS: SELENA GOMEZ CHATS ABOUT HER NEW ALBUM: IT WON'T BE A JUSTIN BIEBER TELL-ALL
Songwriters often draw upon their personal experiences for their music and I think it's impossible to separate who you are from what you create. If Selena Gomez says that she purposefully avoided divulging anything about her private life in her new album, her fans will have to read between lines if they want to understand where's she's coming from in her songs.
Tip: What you share about your personal life with others is your choice but if you want people to relate to you, it's important to open up now and again.
For everything Countess LuAnn, check out www.luanndelesseps.com, follow her on Twitter and check out her Facebook page!