STYLE
What Would the Countess Do? Nicole Scherzinger's Bulimia Reveal and Nicki Minaj and Mariah Carey Feud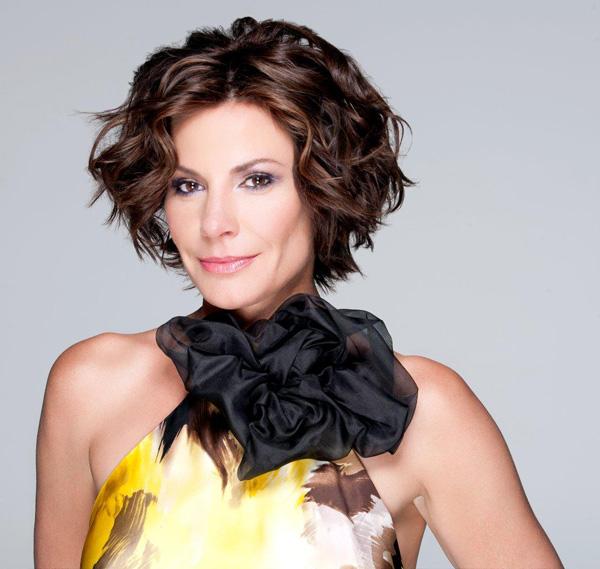 When it comes to etiquette, manners and overall good behavior, even celebrities need help navigating the rough waters of stardom! It's a good thing Countess LuAnn de Lesseps of The Real Housewives of New York City is joining forces with OK! to school them on the right thing to do! In a rough situation, we just ask, "What would the Countess do?" This week, the Countess chimes in if Nicole Scherzinger should be so open about her bulimia and if there is too much drama on American Idol. And don't miss the new season of Bravo's Real Housewives of New York City airing on Monday nights.
Article continues below advertisement
Nicole Scherzinger opens up about her eating disorder. Do you think it's the right move for celebs to be so personal?
OK! NEWS: NICOLE SCHERZINGER: I WAS EMBARRASSED TO BE BULIMIC, IT WAS AN ADDICTION
I admire Nicole Scherzinger's honesty about how she overcame her long time problem with bulimia. She's a talented and beautiful young woman and by sharing her story, she can help other young people suffering from eating disorders. It's a personal decision for a celebrity to open up about their struggles and in this case, I think Nicole's story will inspire people to seek help.
MORE ON:
Countess LuAnn De Lesseps
Tip: The first step in overcoming an eating disorder is telling someone you trust and then seek professional help.
OK! NEWS: CEE LO GREEN WEIGHS IN ON MARIAH CAREY AND NICKI MINAJ'S AMERICAN IDOL FEUD
There has been lots of drama at the Idol auditions. Do you think they are ramping up the fights between judges to get ratings and isn't it better to focus on the singers?
American Idol is a huge hit and fun to watch because every contestant has a shot at becoming the next big star. If Nicki Minaj and Mariah Carey are arguing it distracts from the hopes and dreams (and performances) of the season's contestants. If you want to watch drama, tune into the Real Housewives of New York City.
Tip: Sometimes it's better to put personal problems aside for the greater good of the group.
For everything Countess LuAnn, check out www.luanndelesseps.com, follow her on Twitter and check out her Facebook page!