STYLE
What Would the Countess Do? Rihanna's Topless Photo; Elisabeth Moss Slamming Ex-Husband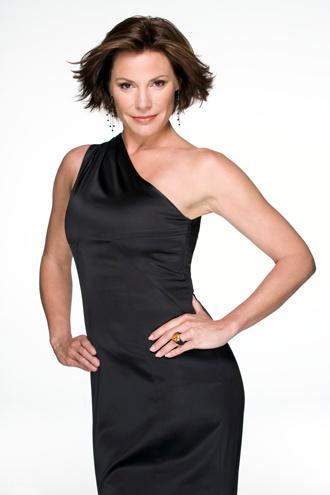 When it comes to etiquette, manners and overall good behavior, even celebrities need help navigating the rough waters of stardom! It's a good thing Countess LuAnn de Lesseps of The Real Housewives of New York City is joining forces with OK! to school them on the right thing to do! In a rough situation, we just ask, "What would the countess do?" This week, the countess chimes in on Rihanna's topless photo and Elisabeth Moss slamming her ex-husband.
Article continues below advertisement
OK! NEWS: PHOTO — RIHANNA POSES TOPLESS ON TWITTER!
Rihanna Tweeted a topless photo of herself on the set of her new music video. While it might be a good way to promote her upcoming video, is it best to leave more to the imagination?
I saw the picture of Rihanna and while it was a bit provocative, it was also a clever (and sexy) way to promote her new music video. While Rihanna's publicity team thought it was a good idea to Tweet this photo, I would caution young women from Tweeting suggestive photos of themselves. Remember, once a picture is posted on the Internet, it's out there forever and you can't control how it's used.
MORE ON:
Countess LuAnn De Lesseps
Tip: Think before you Tweet.
OK! NEWS: ELISABETH MOSS STRIPS DOWN & SLAMS EX-HUSBAND FRED ARMISEN IN PAGE SIX MAGAZINE
Elisabeth Moss has stayed silent on her divorce from Fred Armisen until this week, when she slams him in Page Six Magazine. Now that so much time has passed, is it okay for Elisabeth to speak out on her marital problems, or should she still stay silent?
Elisabeth Moss is much happier now that she is single again, and telling this to Page Six Magazine was her choice to make. Her sharing that Armisen impersonates being normal tells me that she feels like he misrepresented himself. Sometimes the best life lessons are learned from our disappointments rather than our successes.
Tip: Take time to really get to know someone before you marry.
LuAnn has released an iPhone app called Countess LuAnn available through the Apple Store. For everything Countess LuAnn, check out luanndelesseps.com, follow her on Twitter, and check out her Facebook page!