STYLE
You'll Never Believe How Much Maria Menounos' Extra Dress Actually Costs!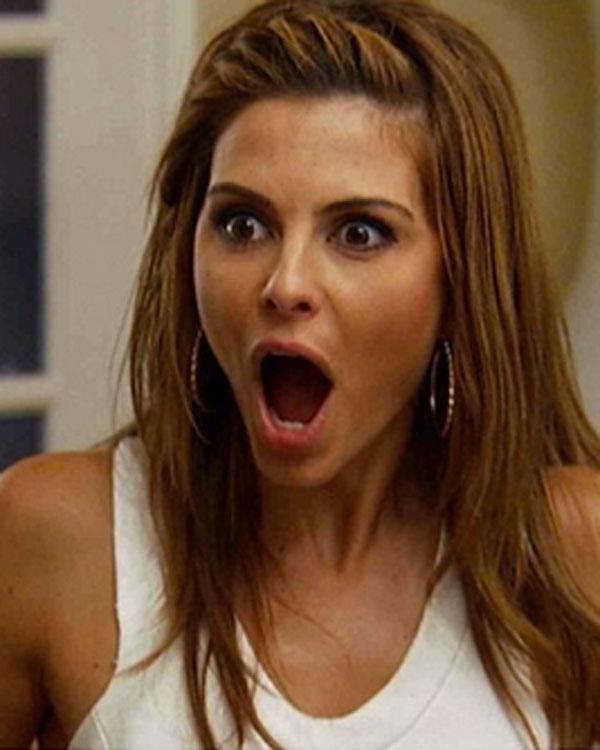 There are a few for-sure reasons celebrities are drawn towards the pencil dress. The sleek silhouette shows off their unbelievably svelte bikini bods (think Kim Kardashian, Cameron Diaz, and Victoria Beckham), it won't land you on the worst dressed list (for the most part, anyway), and it's timeless and trendy at the very same time. Maria Menounos knows this—that's why we got to see her rock this navy blue number, along with a ponytail that definitely challenges Kate Middleton's recent princess ponytail 'do, while she was hosting on Extra.
Article continues below advertisement
The Bailey44 dress incorporated sexy mesh cut-out details around a solid color bandeau panel on the bodice. Her shoe choice (a classic nude pump) balanced out the dress' daring design and made the entire outfit flow. So here's the part all us girls who can't afford to buy a vintage Chanel handbag every day usually hate to hear—the price tag. Tripping over the word usually? That's right. This dynamite find is a dress you could save up to indulge in! At regularly $185 (now $92.50 on sale!) we'd say it's a realistic wish-list item.