VIDEOS
The 4 Biggest Moments From 'The Bachelorette' Episode Five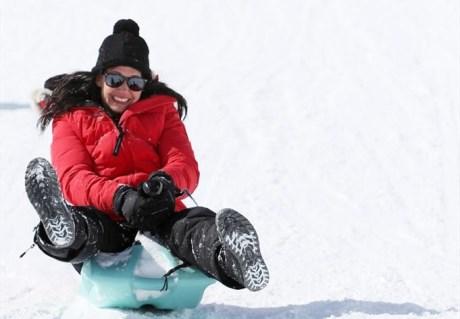 Article continues below advertisement
Even though Bryden hinted at leaving last week, we never thought he would follow through! While America is crushed (and confused), we're happy Bryden didn't lead Des on any longer.
Chris moved from underdog to major front-runner. Could he be the one?
Is it just us or did Chris come out of left field? We've liked him all along, but rarely see him as the focus is always on the drama of other contestants. After tonight's one-on-one we think Chris might be getting down on one knee soon!
Brooks is officially the fan favorite, Drew is in love and Juan Pablo is well, just pure eye candy. Oh yeah, and the guys all hate James.
From Ben's love-struck confessionals to Brook's winning the group date rose, the mountain trip showed the guys are really falling for Des—hard. We also learned that Ben isn't the only bad boy we love to hate as James was revealed to be up to no good.
Welcome to the world's most awkward two-on-one date ever. Cue frenemies Michael G. and Ben.
First off, poor Des! Between Michael's incessant grilling of Ben and Ben playing the victim card, we're exhausted. Also, note to future contestants: Don't ask the crew after your dramatic exit where you can get hammered or tell ABC it's missing out on you as the next Bachelor. Definitely didn't help your case Ben.
News: 7 Most Surprising Moments From 'Bachelorette' Episode Four
Who is your favorite so far The Bachelorette? Tell us @OKMagazine and comment in the section below with your pick!