NEWS
'The Bachelorette' Week In Review: Emily Maynard Launching Jewelry Line, Jef Holm Is Officially Single and More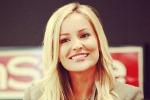 Another Monday has rolled around and that means another episode of The Bachelorette is on the horizon. While we obviously care about the current contestants trying to steal Desiree's heart on this season, we can't help but wonder what the previous contestants have been up to. From launching a dating app to creating a jewelry line, just because these people are no longer looking for love on national television does not mean they are not keeping busy! Keep reading our Week In Review to get the full scoop.
Article continues below advertisement
Photos: 7 Best Moments from The Bachelorette Episode 4
While Chris Harrison has never been a contestant on The Bachelor or Bachelorette, it's safe to say he's the king of dating shows. So, the fact that he launched a brand-new dating app called At First Site seems to be the perfect fit. Not only did Chris help create the app, but he also replied to a fan on Twitter saying he is signed up for the site himself. Hm, will this be the new Match.com?
OK! News: Chris Harrison to Launch a Wine Line
Emily Maynard is known for having a great sense of style, so when she announced that she's coming out with a jewelry collection for Towne & Reese on July 10, we got very excited. Emily told InStyle the collection is inspired by her own personal style, which varies from heels and pearls to ripped jeans and combat boots. The line has 63 pieces, some which her daughter Ricki helped name after her friends. We can't wait to get our hands on some of the pieces!
Article continues below advertisement
Watch: Kim Kardashian Says She Doesn't Like The Name North
And speaking of adorable videos, Sean Lowe quickly took to the new video function of Instagram to post this video of himself and soon-to-be wife Catherine Giudici hanging out by with pool with their dogs. It seems like Catherine forgot to put her engagement ring on before taking the video, causing quite a stir in the comments section. But let's think about this for a minute; wouldn't you take your gigantic ring off before jumping in the pool?
Article continues below advertisement
Photos: Giggy Vanderpump's Most Stylish Moments Ever
Good news for all you Jef Holm fans out there; He's definitely single! Although he posted a picture on instagram looking cozy with two cute girls and was linked to a 20-year-old student, Jef recently told E! News he consideres himself single at this moment but would be "definitely interested in dating and finding the right girl if she comes along." Ladies, put on some lipgloss and work your magic!