VIDEOS
WATCH: Paparazzi Beg Amber Rose For More Pictures As She Walks Through LAX!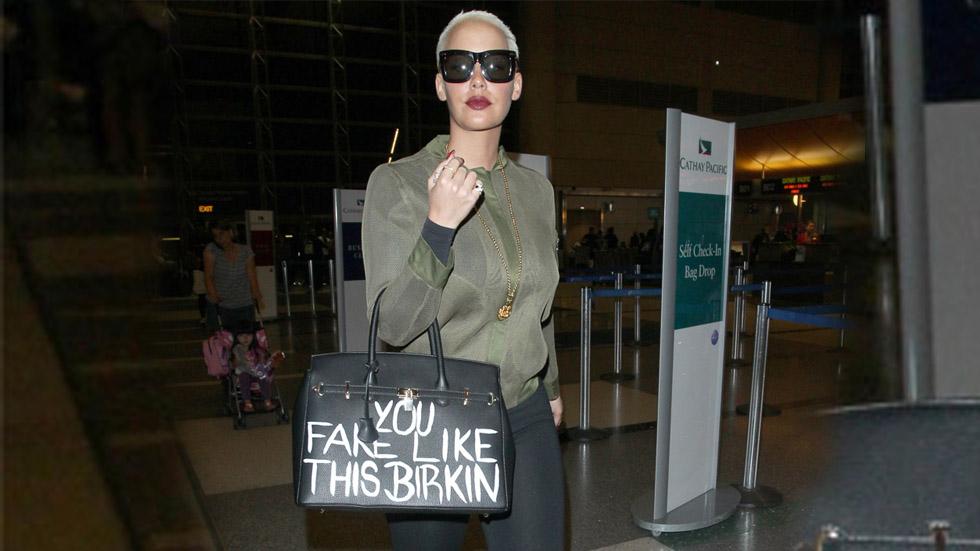 Amber Rose is over the paparrazzi!
The curvy Philadelphia native was spotted at LAX, looking pretty fierce with her crimson red lips, black leggings, and black Birkin bag. Her bag was intense, as it had "YOU FAKER THAN THIS BIRKIN" written on it in bold white letters. Is she trying to send someone a message?
PHOTOS: Amber Rose & Wiz Khalifa Spend Easter Together
While the paps kept snapping pics, she eventually got frustrated, saying, "Okay guys, you got it." Still, they couldn't get enough of Amber, and begged to take more photos.
Article continues below advertisement
PHOTOS: Amber Rose Plans A Reality Show
Meanwhile, Amber cannot stay in one place for too long evidently. She just arrived at Los Angeles this week, and is already heading elsewhere. On Friday, she is making appearances at clubs in the United Kingdom.
Check out the video of Amber above. What are your thoughts on her bag? Let us know in the comments section below.