VIDEOS
Be a Cookout Queen at Your 4th of July Picnic With These Grilling Tips and Tricks!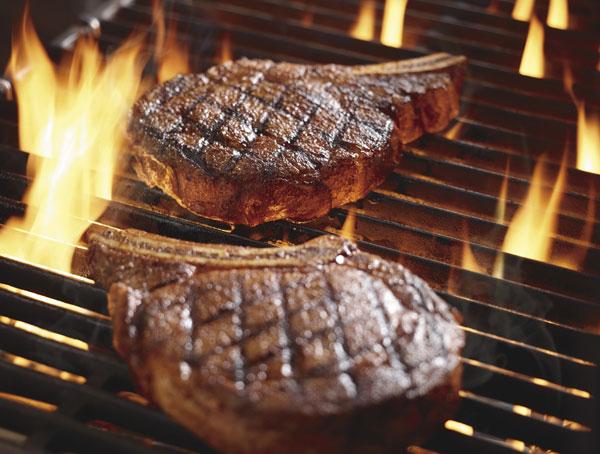 Get your grills going! The 4th of July is one of the biggest cookout celebrations of the year, which means you'll probably be scarfing down a picnic platter full of foodie perfection. Not quite satisfied with your main course from last year? Don't stress over 4th of July snacks! We've already helped you out with a few cocktail concoctions, so it's time to get to cookin'! Besides, it's National Grilling Month—you best get working on your skills! We caught up with Longhorn Steak House Head Grill Master Robbie Rutherford and got some deets on the need-to-know chicken and steak grilling deets for 4th of July weekend. Read a few of the chef's tips below!
Article continues below advertisement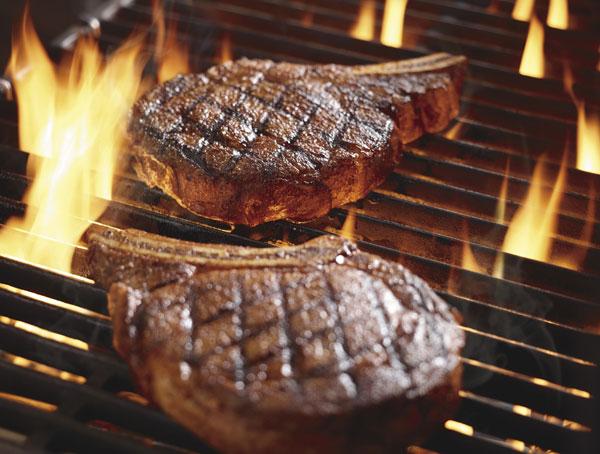 OK! News: Fabulous 4th of July Cocktails
Photos: Flags and Fireworks Nail Art
1. Robbie Rutherfield explains that a clean grill is key: "Whether grilling steak or chicken, a clean grill is a must. Start by scraping the grill with a wire-bristled brush to clean the grill. You'll want to heat your surface so that it's very hot – about 500 degrees. Then, using tongs, wipe the grill grates with a towel lightly coated with canola oil to prevent food from sticking."
2. If you're planning on heading over to the freezer section for your meats, put on your brakes! "Always use fresh, high-quality meats to throw on the grill. It just tastes better. At LongHorn, we only use fresh, never frozen steaks, chicken, and fish in our kitchens," says Robbie.
3. Seasoning is a sure way to get your guests talking 'bout the grub! Check out Robbie's flavoring tips below!
"Whether you're using a dry rub or wet marinade, don't be bashful, opt for being bold, like we do at LongHorn."
Article continues below advertisement
"For cooking steaks at home, we recommend "the big four": combine salt, pepper, onion powder and garlic powder, mix and shake onto the steak. If you're looking to do something a little different, try a coffee rub. Just mix some ground espresso, chili powder, brown sugar, salt, and pepper, smooth it on your steak and throw it on the grill!"
"For a simple chicken marinade, we recommend starting with a quality, basic Italian dressing. Add fresh chopped onion, garlic and rosemary, along with cracked black pepper." Robbie also mentions that it's important to marinate your food gradually. You want that flavor to soak!
Looking for a sauce for your savvy steak? We suggest this Harry and David hotspot! This kit includes a Plum Port Steak Sauce, a Cabernet Steak Sauce, and a Pinot Noir Steak Sauce. Yum!!!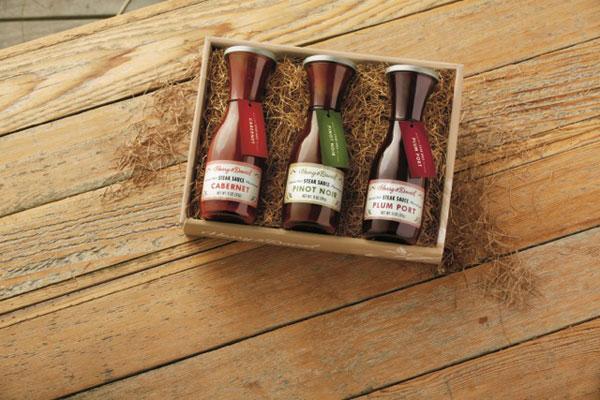 Here's the need-to-know info:
Phone: Dial 1-855-LH-GRILL (1-855-544-7455)
Text: Text LHGRILL to 40679 (standard text messaging rates apply)
Will you be cooking out on the 4th? Tweet @OKMagazine and leave a comment below.