VIDEOS
Bringing Up Bates Season 2 Premiere Preview: Watch Michaella Bates Give Her Boyfriend Way More Than A Side Hug For Valentine's Day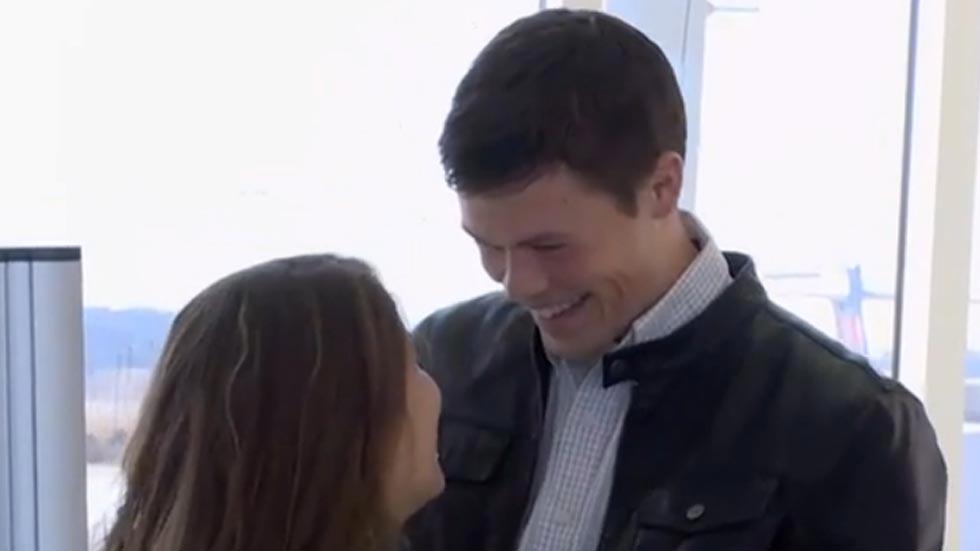 Sure, you may be mourning right now while 19 Kids & Counting is on an indefinite hiatus due to Josh Duggar's molestation scandal. Wait, is it too soon to make that joke?! But the good news is that this summer, another reality show about a family with 19 children will be on—Bringing Up Bates! And season 2, premiering tonight, has a lot going on, from the arrival of Alyssa's baby to Erin's pregnancy and Michaella's courtship and—spoiler alert!—her subsequent engagement.
Article continues below advertisement
PHOTOS: See The First Pics of Alyssa Bates' Baby Girl
In the first episode, the family celebrates Valentine's Day, which is referred to as "I Love You Day" in the Bates household, which is a time for all the couples to enjoy a little quality time together. Especially Michael and Brandon!
PHOTOS: Jill & Jessa Duggar Open Up About Brother Josh's Scandal
In this cute preview clip from tonight's premiere, Michael goes with some of her sisters to pick up Brandon at the airport, who was then just her boyfriend, so he can celebrate I Love You Day with the fam. And let's just say that Brandon got a whole lot more than a side hug upon his arrival. "Hold my phone," Michael says to her sister as she runs into Brandon's arms. Ah, young love.
MORE ON:
bringing up bates