VIDEOS
Get The Scoop on Tonight's MythBusters and The Walking Dead Crossover Episode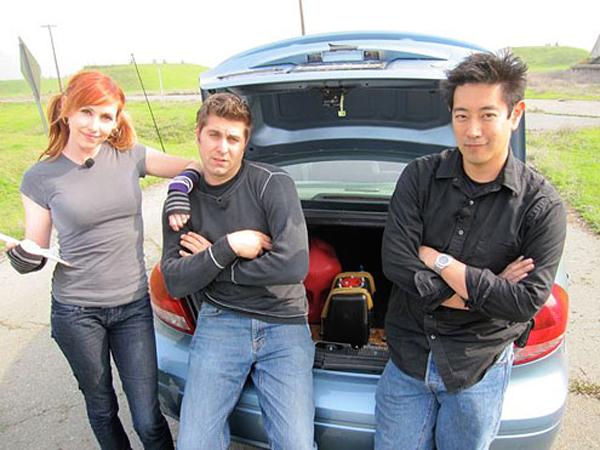 I don't know if anything has ever made as much sense as a MythBusters/The Walking Dead crossover episode. It was bound to happen, and I'm just so glad it's happening now.
Photos: 10 things that need to happen this season on The Walking Dead
At New York Comic-Con, I caught up with the MythBusters themselves to chat about the special episode and what we'll be able to see. They test if an axe or a gun is better to use on a horde of zombies, and see what they have to say about 200 extras showing up, getting into makeup and doing their best zombie walk. Where was my invite for that?
Article continues below advertisement
Photos: See Tom Hiddleston promoting the new Thor movie all around the world
And trust me, you'll want to watch the entire video for a sneak peek at some of their very own zombie-walking skills. So real, it was spooky.
Catch the MythBusters/ Walking Dead special airing tonight on the Discovery Channel at 10 p.m. ET.
How would you handle the zombie apocalypse? What celebrity would you want on your team when it all goes down? Tell us in the comments below or on Twitter @OKMagazine.