VIDEOS
Giuliana and Bill Rancic: Baby Duke Won't Grow Up A Wimp!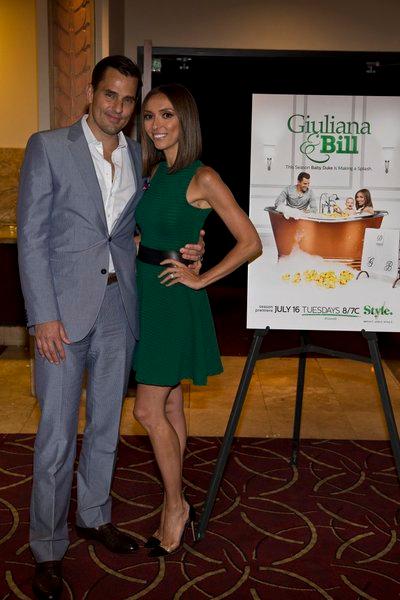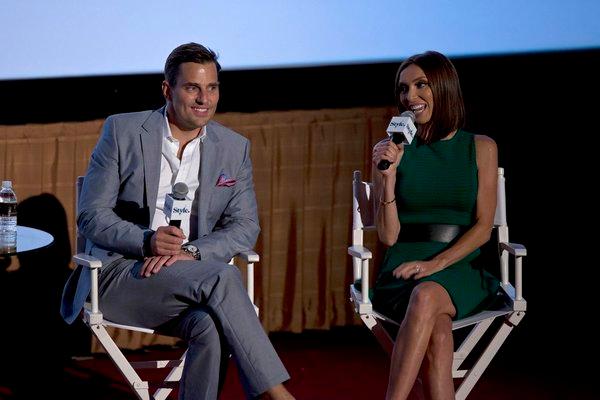 Giuliana and Bill Rancic spent Tuesday evening promoting the upcoming season of Style's Giuliana & Bill, premiering July 16, at The Grove in Los Angeles by hosting a screening of the first episode followed by a q&a session with fans. Questions ran the gamut between marriage and career, but everyone's number one priority was their super adorable 10-and-a-half-month-old son Duke.
Article continues below advertisement
When asked about their favorite recent Duke memory, it spurred a fun moment onstage between twosome.
"I took him tubing," admits Bill.
"That's my least favorite Duke memory," quips Giuliana.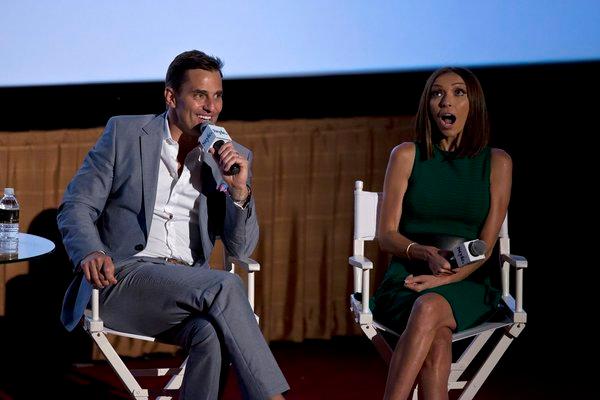 While the pair may be split on the safety of the snowy pastime, they can agree on one thing—they won't be raising a wimp.
Photos: Sweet Snaps Of Stars and Their Kids
"I think for a lot of Americans right now, a lot of people are raising a generation of wimps," says Bill. "I'm not kidding. I've seen this with my siblings and my friends and I'm like, no, we're not going to do that in our household, am I right?"
"As long as he doesn't get a concussion, responded G. "No, but it's true, we do try to expose him to everything and, like Bill said, not have him grow up as a wimp and be scared of every little thing. I kind of grew up a little bit of a wimp. I have all of these fears. This season I try to tackle a lot of my fears like heights and roller coasters because what it came down to was for the first time I realized, wow, my son is going to see his mom is scared of everything and then he might get scared of everything. I'm trying to take care of that in my life so I raise a kid who is adventurous and enjoys life and explores."
OK! News: Karina Smirnoff Is Readying a Revealing New Book
Before mommy bloggers everywhere go up in arms over the wimp comment, let Bill explain a little more.
"I still want a son who is loving, compassionate, sensitive and treats people well," he explains. "But I don't want a wimp."
What's your favorite Giuliana and Bill moment? Share yours in the comments below or tweet @OKMagazine.