VIDEOS
'Giuliana & Bill' Premieres Tonight: The Couple Talks Magical Family Moments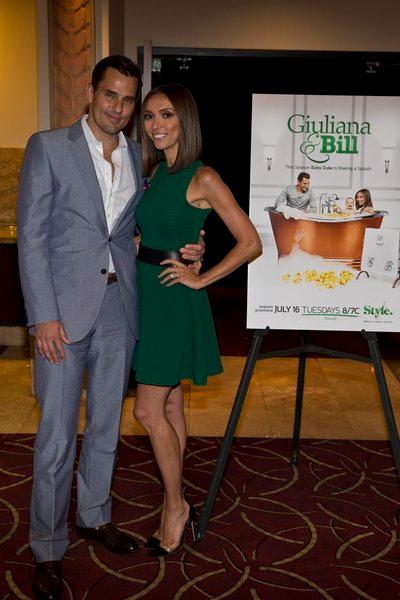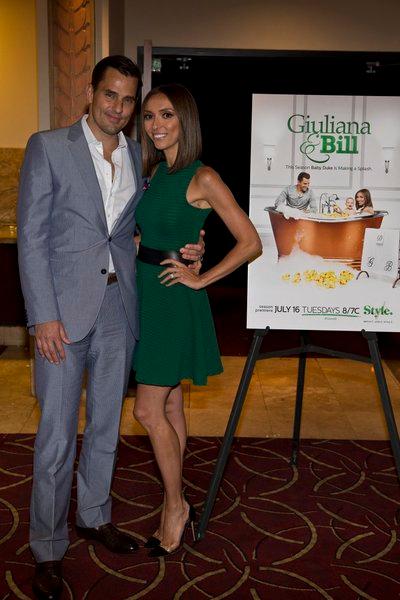 Giuliana & Bill returns to Style Network tonight with the series' season premiere so get ready for lots of sweet Baby Duke! This season the couple will find juggling career and family with the addition of a little one is a bit more than they bargained for, but fortunately they know how to handle life's ups and downs with a lot of laughs. OK! caught up with the Giuliana and Bill Rancic at The Grove in LA where they were meeting and greeting fan at a screening for the premiere ep. As always the twosome were completely candid about parenthood and what to expect from upcoming episodes.
Article continues below advertisement
OK! News: Are the Sisters Growing Apart on Tia & Tamera?
OK!: What can we expect from the new season?
Bill Rancic: It's filled with a lot of Baby Duke and also discussions about possibly growing the family and growing our RPM family, the restaurant we own. We're opening an RPM Steakhouse, we're opening an RPM Italian in Las Vegas and an RPM Italian in Washington, DC so we have a lot going on…and possibly moving to Chicago.
Giuliana Rancic: You'll see everything from awards shows to Bill hosting his show America Now and then also my HSN clothing line. I designed my first gown ever for the Miss USA pageant, which was a lot of fun. It's definitely a very full season, a very solid season, but I think the most important thing is we really sat down and had a lot of conversations about how much of Baby Duke we'd put in. We realized everyone has been on this journey with us for six seasons so we wanted to make sure people got to see the baby. You'll see a lot of him. We couldn't help but put him in because he's always with us.
Article continues below advertisement
Photos: Tour Melissa Joan Hart's Baby Nursery
OK!: We've all fallen in love with Duke!
BR: The kid is so…every day he amazes me. He's absolutely spectacular. We just took him to Vail for the weekend in Colorado and hiked to the top of Vail Mountain. I had him on my back at 12,500 ft and he loved it. The rivers and the trees and the birds…he was in a Cadillac backpack. He had a sweet setup.
OK!: What has surprised you during the first year of parenthood?
GR: Everyone warns you how much hard work it is and how you're never going to sleep again and they're 100 percent right, but what surprised me is I was not prepared. It is so much harder than I imagined it would be, especially when you're so involved and you want to be there for everything. It's hard balancing that with career. It's a lot harder than we thought. We thought, "Oh, Duke will just jet set with us and fly everywhere with us." We realized more important than our schedules is his schedule. That just conveniences us, it's about what conveniences him. So we're putting him first always. I think that surprised me the most, that I thought we'd be able to juggle it a little better and with a little more ease. We juggle it but it's hard.
BR: I also think what is surprising is the overall feeling of love that you experience when you have a child. It's such a journey to have Duke and there were certainly a lot of bumps in the road but it's a feeling you couldn't verbalize. When the three of us are together it's magical. We're a real family. It takes my breath away sometimes.
Do you have a favorite Giuliana & Bill moment? Share it in the comments below or tweet @OKMagazine.