VIDEOS
Happy Birthday Danielle Fishel! Here's Our 5 Favorite OK! Moments With Her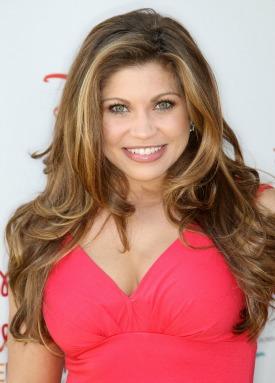 A big Happy Birthday goes out to one of our favorite people ever, Danielle Fishel! While her actual day of celebration is Sunday May 5th, we like to celebrate her all the time.
Photos: Christina Hendricks has the best wardrobe
Since we've had the pleasure of hanging with Danielle this year even while being on separate coasts, we decided to relive some of our favorite moments with her. Here are our top 5 Danielle OK! moments!
Article continues below advertisement
1. Danielle introduces us to the adorable little girls that will play her daughter Riley Matthews (Rowan Blanchard) and her daughter's friend Maya Fox (Sabrina Carpenter) on Girl Meets World! Seriously, we're jealous that she gets to hang out with them all the time!
2. Danielle reveals how big of a Belieber she really is and how she turned co-star Ben Savage into a big Justin Bieber fan too!
3. Danielle wonders what Topanga's wardrobe will be like in Girl Meets World. We can't wait to find out!
4. Wait, who did Danielle have P.E. with? Hottest gym class of the 90's!
5. Danielle fills us in on all her wedding planning!
Watch: Vanessa Hudgens from tomboy to girly
We're hoping Danielle has the best birthday and year to come! It's a big one for her as she returns as Topanga, looks forward to her wedding and of course continues to hang with OK!
Be sure to follow Danielle on Twitter and send her your birthday wishes at @DanielleFishel.
What is your favorite Danielle moment? Tell us in the comments below or on Twitter @OKMagazine.