VIDEOS
Have You Seen Kim Kardashian Since Kanye Put a Ring on It? The Girl Looks Good!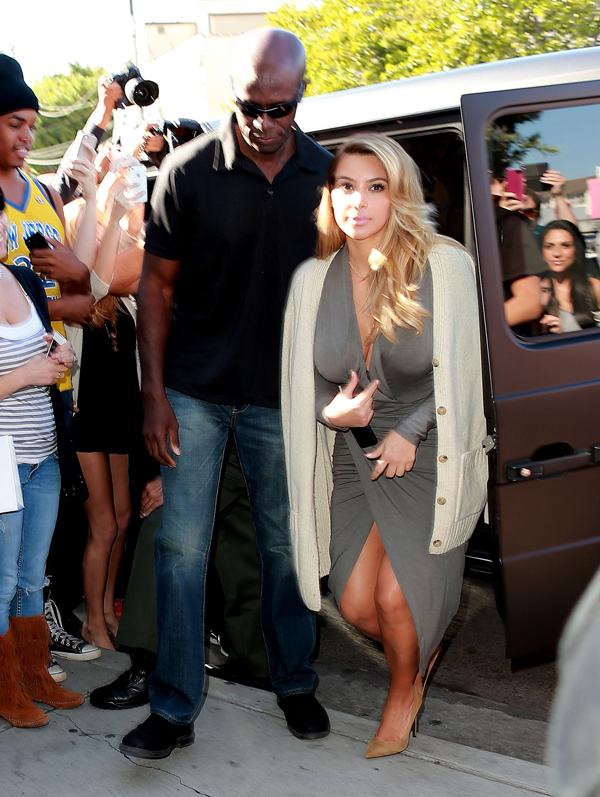 Thanks to Kim Kardashian's love of exclamation points, all caps, and eagerness to show off her 15-carat rock, we all were able to take part in her engagement celebration. Sure, we weren't there in San Francisco with the whole crew, but it felt like Kanye invited us kind of, right? Now, after the fact, Kim is keeping up with her most recent trend of shutting it down in style.
Kim left a San Francisco hotel with her momager Kris Jenner in a dark green mid-length pencil skirt and a white top. Once again, the new mama embraced a calmer color palette and wore her long blonde locks in a wispy, low-maintenance fashion. And when we talk about clothes, we really can't leave out Kris Jenner, a woman who has expanded her personal style with daring black and white looks. C'mon—the color combo is this lady's absolute fave.
Article continues below advertisement