VIDEOS
Hooray, Saturday Night Live is Back This Week! Here Are the OK! Editors' Favorite Moments Ever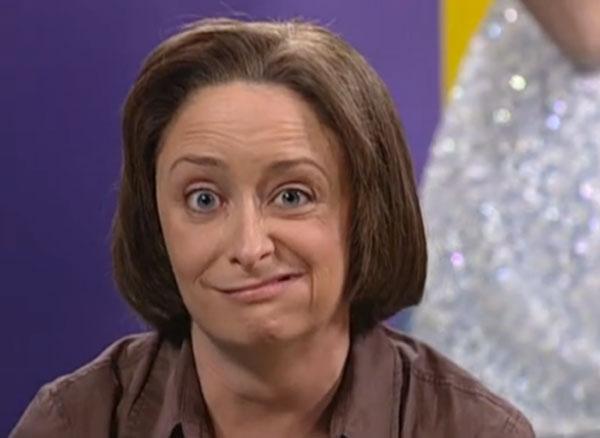 Not that we really need any additional motivation to make it to the weekend, but the season premiere of Saturday Night Live sure is a good reason. And with host Tina Fey! Is this a perfect dream?
The reality is, we still have a few more days at our desks before the weekend. So to celebrate, the OK! editors have reminisced about their all-time favorite SNL moments. I'm sure we're not alone with these classic sketches, so sit back, relax, (in between finishing your work of course) and rewatch these hilarious moments until we get some new ones from the SNL crew in just a few days.
Article continues below advertisement
OK! News: We watched Drake's new video so you don't have to—but you should
hulu id=dngrswdbdzm8gyarzmj3qg width=512
Jillian Kirby, Assistant Editor
I could watch the "More Cowbell" sketch a million times and would still cry from laughter. From Jimmy Fallon cracking up in the background to Will Ferrell jamming out, the whole skit is true perfection!
Deanna Testa, Videographer
Andy Samberg really blew up for me after "I'm On A Boat". His nautical ode has T-Pain decked out in a captain's uniform singing lines like "It's a big blue watery road, Poseidon!" It's a classic and the song will forever be on my iPod.
Article continues below advertisement
Nicole Solofsky, Photo Editor
Anything Stefon is the best. Sometimes if I'm in a bad mood I'll put it on in the background while I'm working and I will literally laugh out loud to myself. It's also fun to do your own Stefon impressions when your bored with friends.
Emily Kanoff, Social Media Manager
HOW ON EARTH DO I PICK A FAVORITE? In recent years, my most favorite sketch was on the episode that Maya Rudolph hosted during Kristen Wiig's last season. The duo plays two vaguely Eastern European game show models and crack up the entire time. You can tell how much fun they have together and when they break character towards the end of the (otherwise pretty dull) sketch, I just about lose it.
Article continues below advertisement
Photos: See what shows the OK! editors can't wait to watch this fall
hulu id=8hhtl7tzz0b_idepgpkrnq width=512
Victoria Moorehouse, Editorial Assistant
I don't know if it's Betty White's reaction to her daughters' song or... No, it's definitely Kristen Wiig's character in this clip that gets me going. Sorry, Betty! She's only allowed upstairs—enough said.
hulu id=7xi-sq4dsnlpixuibs3exg width=512
Lea Palmieri, Video Editor
Choosing a favorite SNL sketch is harder than choosing a favorite child, because those can't make you laugh nearly as much as these do. But I had to go with Boston Teens. Nothing made me laugh harder than Jimmy Fallon and Rachel Dratch with their finest Boston accents. Throw in some Ben Affleck and you have pure magic.
What is your all-time favorite SNL sketch? Tell us in the comments below or on Twitter @OKMagazine.