VIDEOS
Late Night Booty Call: Why Are All These Hot Guys Pretending They Aren't Super Cool?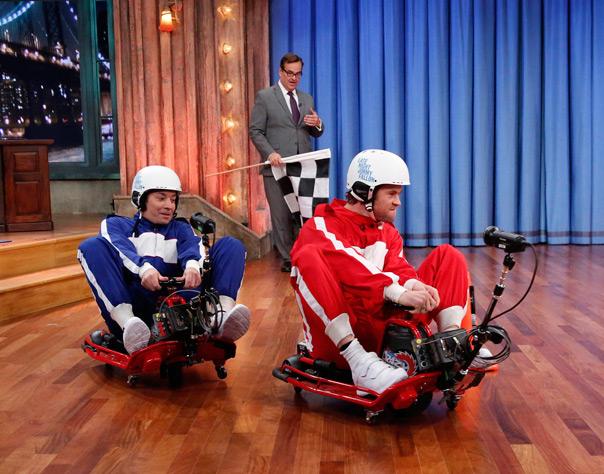 Article continues below advertisement
hulu id=th7gsgbpm0ee2fc2zvqzzq width=512
Seriously. He even makes fake braces seem cool.
Photos: Do not miss these 8 fall concert tours!
Stephen Merchant, British co-creator of The Office and star of HBO's upcoming Hello Ladies talks about a particularly uncool (although I admit I do find it charming) thing that happened at a party at Sarah Silverman's house.
hulu id=1g_a2oglhdebv9pfe-e6_a width=512
Article continues below advertisement
Let's all just take a moment to enjoy Aaron Paul saying "Yeah, bitch!" on Jimmy Kimmel Live. Can that be my ringtone? He also describes the ways he's gotten up close and personal with Breaking Bad fans lately.
hulu id=lwqwoz03x9gvdw4dhyd9lq width=512
Whatever Chris Hemsworth is doing, I want to watch it. Luckily, this game on Late Night with Jimmy Fallon also happened to be super cute and silly.
hulu id=sgu_gllp5anrrd2jyklipg width=512
What was your favorite appearance on the late night talk shows this week? I'm never mad at some Ben Affleck, but tell us yours in the comments below or on Twitter @OKMagazine.