VIDEOS
WATCH: See Jill Duggar's Delivery Room Drama in Sneak Peek Of 19 Kids And Counting!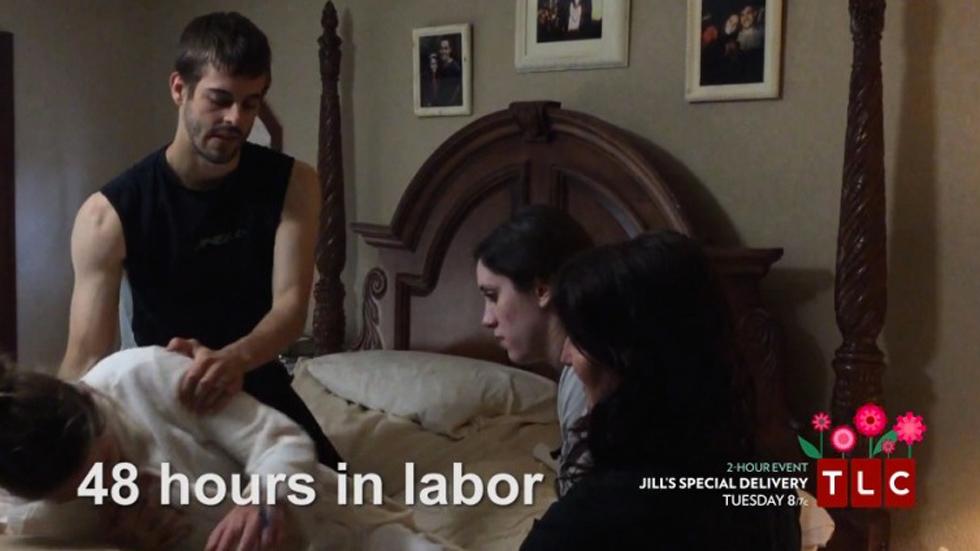 We know now that Jill Duggar gave birth to a healthy baby boy named Israel Dillard and she and her husband Derick Dillard took him home safe and sound. And now we'll get to see the real labor of love it took to have baby Israel: 70 hours of labor!
PHOTOS: Israel David Dillard's Baby Book
In a sneak peek clip of this week's 19 Kids And Counting, which is a two-hour special dedicated to Israel's birth, viewers will get an inside look at the delivery room drama. Starting off at home, Derick tends to Jill as she starts having contractions, but after 24 hours, Michelle Duggar comes to the rescue. After a long 48 hours of labor (and 11 days past her due date), Jill and family decide it's best to go to the hospital in fear complications could arise.
Article continues below advertisement