VIDEOS
WATCH: Courting Before The Wedding! Josiah Duggar Introduces His New Girlfriend Marjorie Jackson To 19 Kids & Counting Fans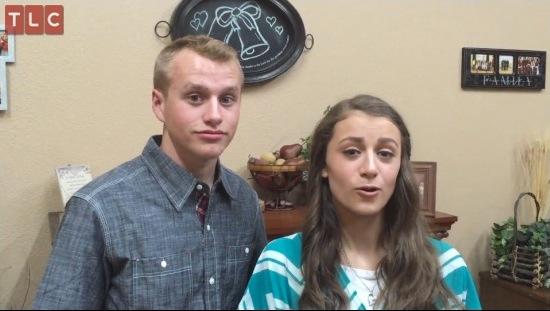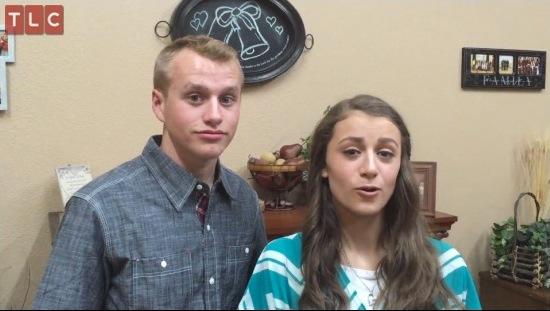 Now that we know Josiah Duggar—and not John-David or Jana Duggar!—will be the next 19 Kids And Counting star to walk down the aisle, who is his new girlfriend?!
The 18-year-old Duggar announced this week that he is courting 17-year-old Marjorie Jackson, who also happens to be Christian. Josiah said he met his lady through her mother, Analucia, who have been giving him Spanish language lessons.
Article continues below advertisement
Marjorie and Josiah confirmed their courtship in an on-camera announcement, which aired on Tuesday just in time for the 19 Kids episode.
"Hey, guys, my name's Marjorie Jackson and I have some Duggar insider news for you," Marjorie says in the video. "Now I bet you're all wondering, what is it? You guessed it! It's a courtship! Who is courting? It's one of the boys and it's not John David, it's not Joseph, it's not Jedediah — did I miss someone? Josiah, Josiah!"
MORE ON:
19 kids and counting
Josiah then joins her and says: "That's right. Marjorie and I just recently started a courtship relationship. Tune in to TLC to keep updated on our growing relationship."
PHOTOS: Inside The Duggar Family Home
Marjorie goes on to explain their courtship which is "like dating with a purpose," or, as 19 Kids fans know, full of chaperoned dates, side hugs and likely marriage within months.
But before we talk weddings, how did they meet? Duggar said he "met Marjorie a few years ago" and was "very impressed with the way she was with her siblings and her love for the Lord." The sparks really flew, though, after a mission trip to El Salvador in December 2014.
Article continues below advertisement
PHOTO: Is Jessa Duggar Pregnant?
"She really caught my eye," he said. "That is really where I noticed her." For Marjorie, though, "it was an immediate thing" when she met Josiah. "I have always admired him and his family," she said.
The pair started dating on April 6—which happens to be the same day his nephew, Israel David Dillard, was born!
Are you excited to get to know Josiah's girlfriend? Let us know your thought in the comments or on Twitter at @OKMagazine!