VIDEOS
Joyce Giraud de Ohoven Reveals The Way She Found out RHOBH Is Actually Very Real and NOT Scripted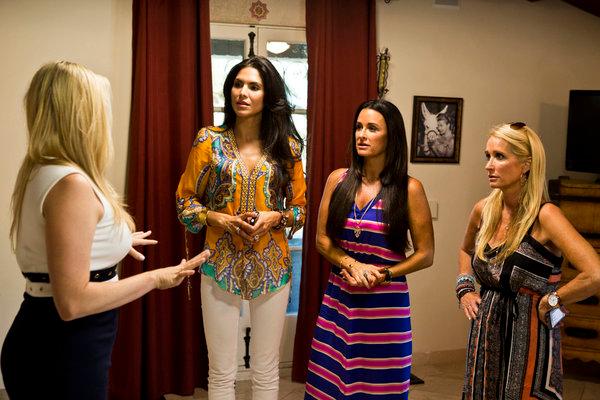 Any new Housewife is going to have a lot to learn, but it turns out RHOBH's Joyce Giruad de Ohoven had quite an education waiting for her on this season of the show. As an actress, she stepped onto the scene ready for direction on what to say and do and quickly learned that would not be the case!
Photos: See pics of the best dressed celebs this week
Joyce opened up to us about how she learned this show is really real, and there would be no scripts handed to her. See how she handled that and other ways the experience of being on the show has been very different for her in the video above. She also dished on the advice she got before joining the Beverly Hills ladies and how she was determined to stay true to herself.
Article continues below advertisement
OK! News: Guess what singer is headed to Broadway?
The things about herself she doesn't quite enjoy watching? The constant hair-touching! She didn't even realize she was always playing with her long, luxe locks and it annoys her to see it too. But if I had that hair, I would definitely be playing with it all the time, let's be honest. Plus, she swears she isn't constantly talking about her husband like a weirdo, there's some editing at play there. Check out the video for even more details from Joyce.