VIDEOS
Kim Richards Previews The Explosive Trip to Palm Springs on Tonight's Real Housewives of Beverly Hills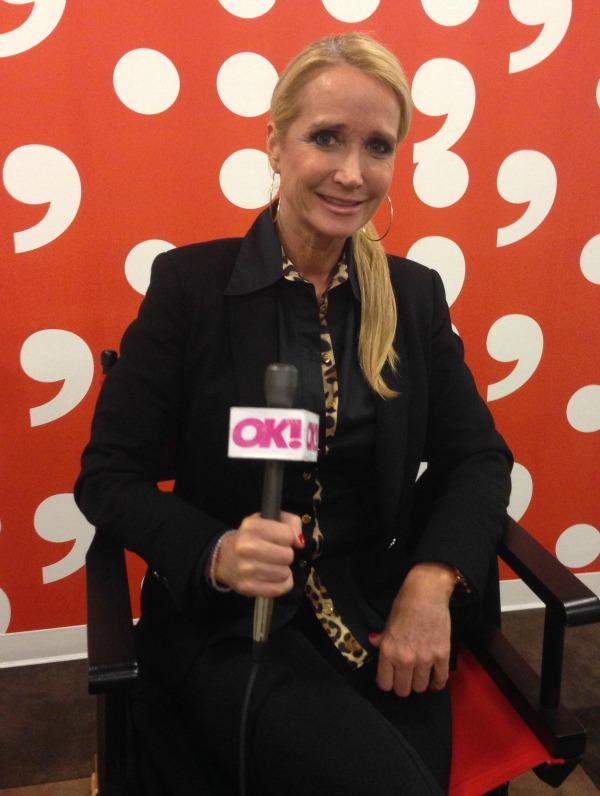 Chances are that no matter where you live, it is currently kinda cold there right now. So when you get home and take off your hat, scarf and gloves—just hold it right there. Leave the gloves on. You need them to cover up your fingers so you don't bite your nails down to the bone during tonight's Real Housewives of Beverly Hills. Yeah. It's that intense.
OK! News: See Kate Middleton fist bumping!
When we caught up with Kim Richards and asked her about the trip to Palm Springs with the group, well, you can see her reaction in the video above. And tonight on Bravo you'll be able to see why the trip to such a "tranquil and peaceful" place turned into quite a nightmare.
Article continues below advertisement
OK! News: Find out what Reza's pop culture faves are this week
Kim also filled us in on where her friendship stands with each of the ladies in the cast and it's pretty telling. See what she has to say about each of the women, including the one she thought she would be BFFs with and it didn't exactly turn out that way, the one she had the worst beginning of a friendship with ever and the one lady she says she never had a friendship with at all. Ouch.
MORE ON:
The Real Housewives of Beverly Hills