VIDEOS
Late Night Booty Call: Nick Cannon's Sexy Dance, Ryan Reynolds Gets Wet and Jon Hamm is Jon Hamm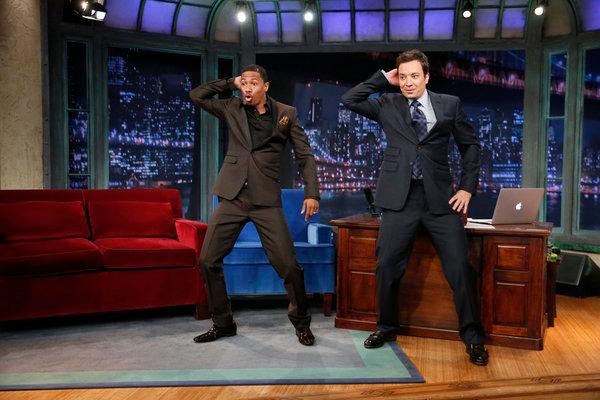 It's been 100 degrees outside every day this week and it only got hotter at night!
Welcome to Late Night Booty Call where we hook up with all the hottest guys late at night while they're charming us...and the late night talk show hosts.
OK! News: The 5 best movies at Comic-Con
This was an exceptional week for hot guys on late night shows. Some of Hollywood's hunkiest men kept us laughing (and sweating) all week long.
Article continues below advertisement
hulu id=xegttlbpl5kr04ukx9fr2q width=512
Zac Levi stopped by The Tonight Show with Jay Leno to talk about an unhappy date at the happiest place on Earth.
hulu id=lyga2ai-sdm74ds-41dikq width=512
OK! or OMG?! Should You see Girl Most Likely this weekend?
That Ryan Reynolds. Water Wars are always hilarious, but he brought it to a new level and let's just say Jimmy was maybe not the only one with wet pants.
Article continues below advertisement
hulu id=1elhcyarmvhs0jgrkfnxia width=512
Charlie Hunnam stopped by to chat with Jay Leno. I think he was talking about motorcycles but I was just listening to the sound of his voice, not entirely to what he was saying though. Oops. Just look at the guy, who can concentrate?
hulu id=a9rwbksmvkotvdjbnb5i3g width=512
Watch: Which one of the Property Brothers took a date to Burger King?
And to end on a super hot note, Jon Hamm stopped the Late Late Show with Craig Ferguson to talk rock stars and more: