VIDEOS
Meet Darren Criss' VMAs Date!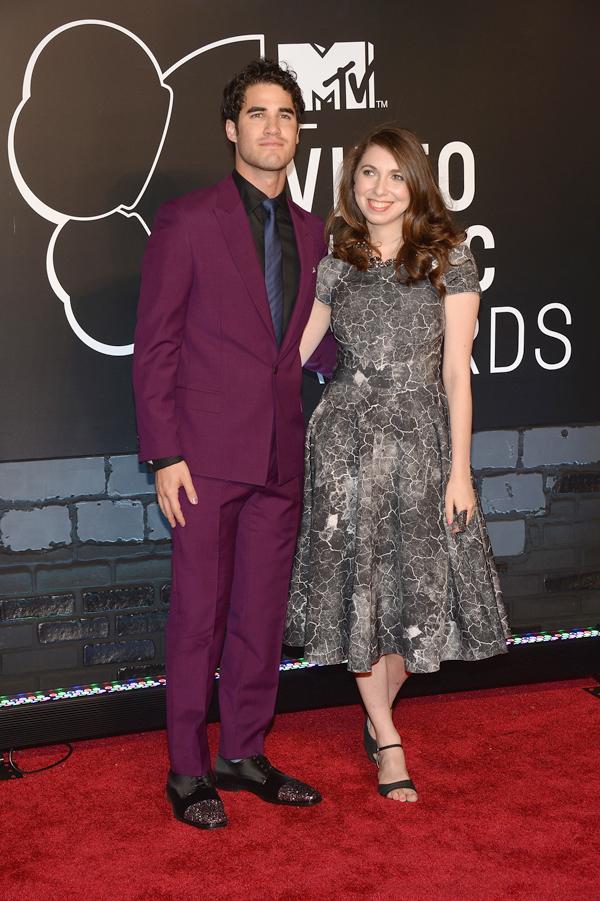 Could you even imagine going to the MTV VMAs? Insane. But going with Darren Criss as your date? A whole new level!!
Photos: See the best celeb Instagrams from the VMAs
Meet the lady that made Darren Criss a very lucky man to walk down the red carpet with her! That's right, he was honored to join Leora Friedman at the big event. See, Leora created Music is Medicine, an amazing foundation that uses music to brighten the spirits of seriously ill patients. And? She began the organization at only 15 years old! Darren surprised Leora in the spring to meet her and invite her to the big show with Random Acts of mtvU. See them together at the VMAs in the video above, where Leora reveals the dream musicians she would love to see help out the organization. Hint: one of them might be in the video with her. Like, standing right next to her. Go ahead, check it out, and I dare you to not have a huge goofy grin on your face the whole time.
Article continues below advertisement
Watch: Lea Michele's most legendary Glee solos
For more information on Music is Medicine visit their website: MusicisMed.org
And see the adorable moment Darren and Leora met for the first time.
radar_embed service=mtvnservices src="https://media.mtvnservices.com/embed/mgid:uma:video:mtvu.com:907032/cp~instance%3Dmtvu%26autoPlay%3Dfalse%26id%3D1706651%26vid%3D907032%26instance%3Dmtvu%26uri%3Dmgid%3Auma%3Avideo%3Amtvu.com%3A907032" width="512" height="288"