VIDEOS
'Mob Wives' Star Ramona Rizzo on Mob Life, Being a Single Mom and Her Engagement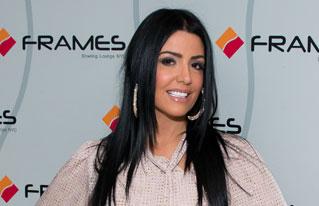 "These kids that want to be these new punk gangsters—just go to school."
That sound advice comes from Mob Wives' Ramona Rizzo. This reality TV star thinks that Hollywood movies have created a "glamorized" version of the mobster lifestyle. In Ramona's opinion, the movies are missing one major component commonly associated with the mob life—and that's all the heartbreak and unhappy emotions.
Article continues below advertisement
In this video interview, the self-supporting mother of four shares her feelings on many aspects of her life. Ramona's voice sounds like it is overflowing with infectious joy as she describes the personalities and characteristics of her children.
Photos: Spotted at the SWSW Festival
And if you're curious about Ramona's engagement and her relationship with the other Mob Wives girls, (seriously, who isn't interested?) you'll get a little info on that too.