VIDEOS
Nick Viall Tells All On His SHOCKING Split From Vanessa Grimaldi: 'I Still Love Her'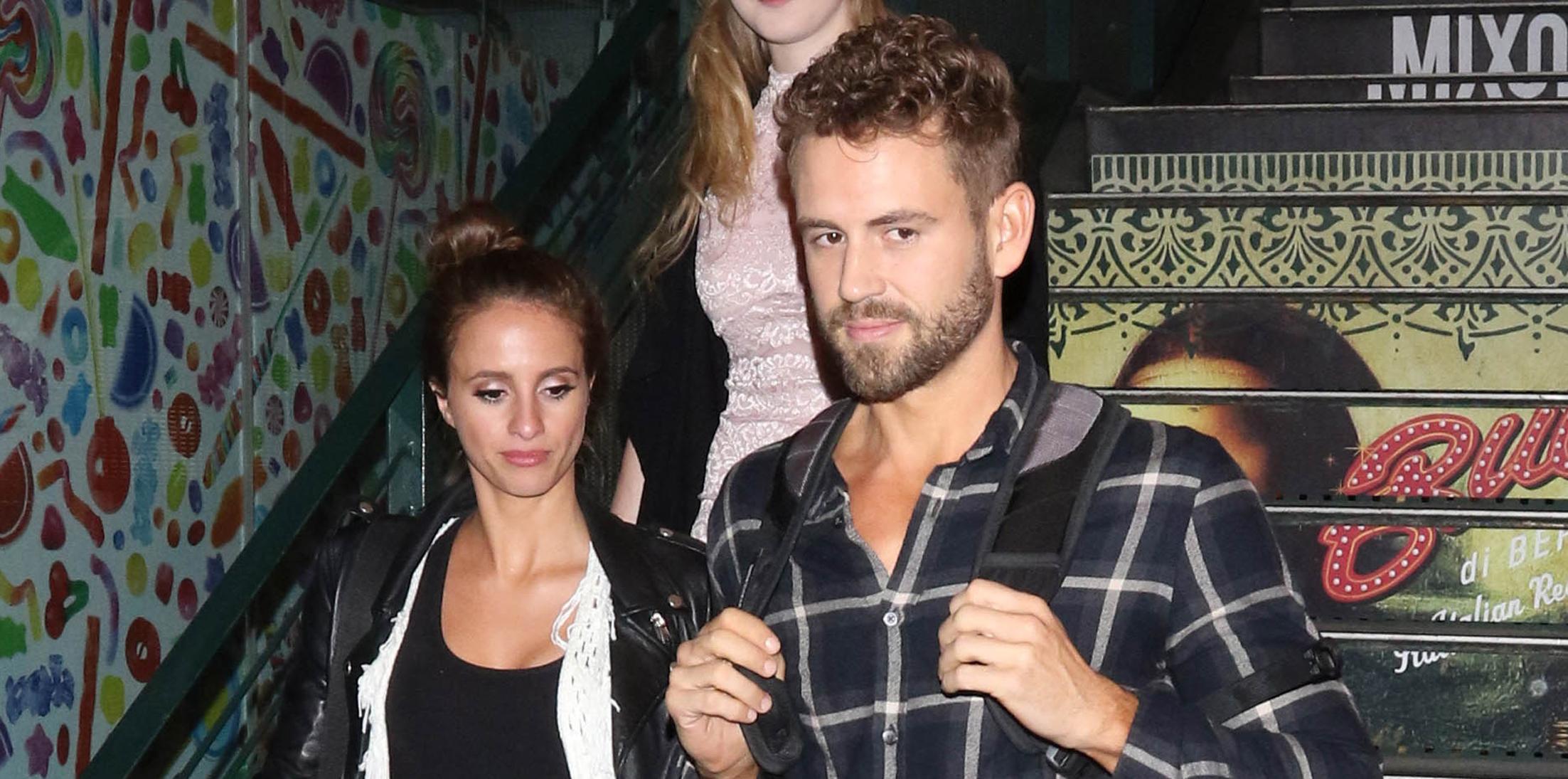 Nick Viall has finally opened up about his split from his now ex-fiancée, Vanessa Grimaldi. While attending the Wrangler by Peter Max Line debut party in Los Angeles on Monday, August 28, the former Bachelor star admitted his life is "harder these days."
"In times that aren't great, you have to kind of spend time with your loved ones," Nick told Us Weekly when asked how he gets through tough times. "I'm lucky enough to have friends outside of L.A. I'm heading back to Chicago this weekend, which I think will be good for me. I'm trying to stay positive, being around friends and family. It helps me stay positive. And you know, what helps me is just kind of believing in yourself. It's obviously easy to get insecure and feel bad about yourself. You get in your head about things when things aren't working out for you."
Article continues below advertisement
Nick and Vanessa announced their split last week, nearly six-months after their engagement aired on the season 21 finale of The Bachelor.
"It's with a great amount of heartbreak for the both us as we have decided to end our engagement," their shared statement read. "We gave this relationship our all and we are saddened that we did not get the fairytale ending we hoped for. We will continue to be there for each other no matter what. This hasn't been an easy decision, however, as we part ways, we do so with lots of love and admiration for each other."
While their relationship didn't go as planned, Nick told Us on Monday night that he and Vanessa are "of course" still friends.
"I still love her very much. I'm not afraid to say that," he revealed. "I like to try new things, get out of my comfort zone. I know I have a lot of work to do in that arena. And it's fun to try and I always appreciate the opportunity to try new things and that's been a lot of fun."
Article continues below advertisement
"I'm always trying to stay busy, especially right now with things," he added. "My friends, my family and Vanessa and I are still very much each other's support system. We're trying to do that and it's a challenge at times, but we still realize that we're there for each other."
As for if he still believes in love after his now third public heartbreak?
"I mean of course, right?" he admitted. "And again, I was still lucky enough to find it with Vanessa."
Vanessa broke her silence about the couple's split on Monday, when she posted a photo to Instagram of her leaning on a friend, with the caption: "It's okay to cry. It's okay to lean on a friend. In the end, it will always be okay."
Were you surprised by Nick and Vanessa's split? Sound off in the comments!