VIDEOS
OK! Exclusive: Talking Wedgies And Water Slides With The Cast of The Way Way Back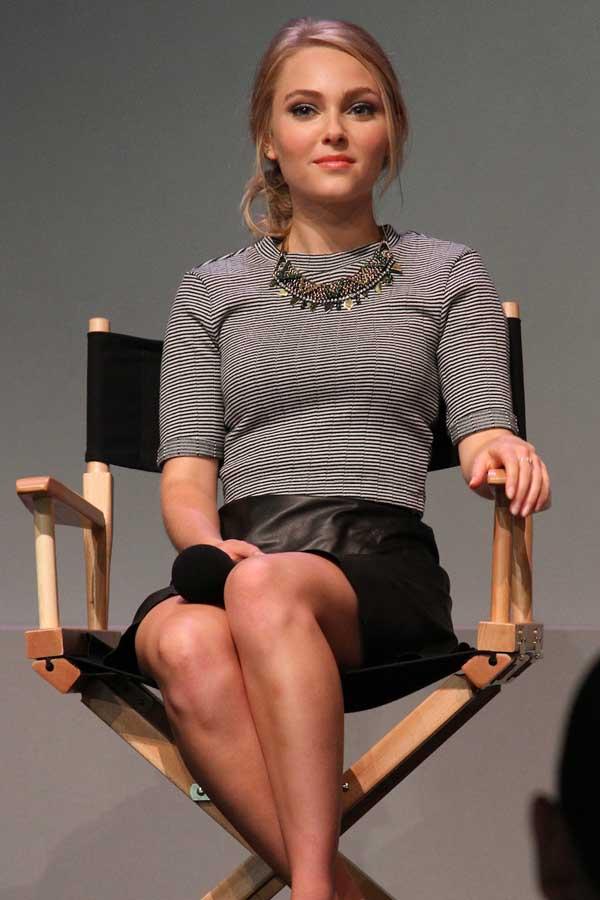 Whereas most normal working people take lunch breaks during office hours, I took a way more exciting trip last week down to the press conference for the new film, The Way Way Back. It's a relatively low-budget coming of age film about a teen (Liam James) who spends a summer in a beach town with his mom (Toni Collette) and her boyfriend (Steve Carell), but it's super funny, has a lot of heart, and also an amazing ensemble cast (including AnnaSophia Robb and Allison Janney). So here's what happened when I was in a room with a bunch of other reporters and 7 super famous people. You know, just the regular day of an Entertainment Editor.
Article continues below advertisement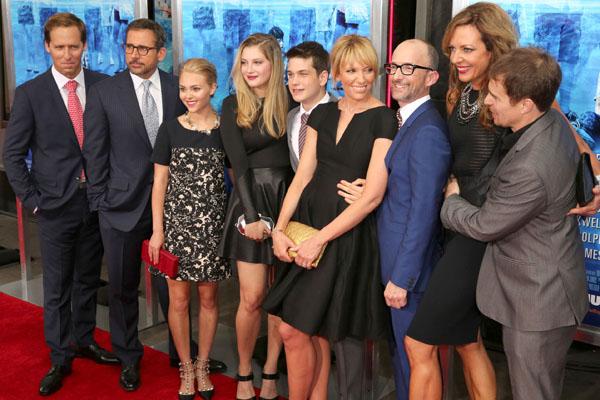 First, I hopped on the subway and down to The Crosby Street hotel in Soho I went. It was about 97 degrees outside and I was slightly lost since downtown isn't my thing, but I knew I'd found the place when I saw a black car pull up to the front and a tall, thin woman came out. It was Allison Janney. I was like, OMG, I'm standing next to Juno's stepmom as we speak.
OK! Exclusive: Behind the Scenes with Emma Stone and Ryan Reynolds
I proceeded into the hotel, checked in (and had a diet coke and some fruit, free, BTW) and then myself and other reporters were escorted into a screening room where the press conference would be taking place. 8 chairs were set up in the front of the room where one moderator and 7 actors were soon going to take their seats. And then, they came.
Article continues below advertisement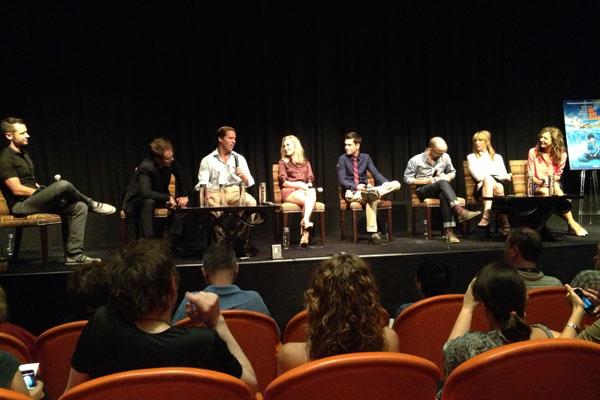 I knew off the bat that Allison Janney was going to be the funniest one there, A) Because I've seen most of her movies and B) Because the first thing she did on stage at the press conference was try on a pair of sunglasses that one of the reporters had left there on accident. She even threatened to steal them, but she didn't, which I think was because she's rich and can afford her own damn shades.
Watch: Channing Tatum Reveals Why He Cried in Front of His Wife
Then, the moderator, a publicist from Fox Searchlight, started the discussion first by saying how the company was celebrating their 20 year anniversary and how exciting that was. Then he started fielding questions from the press. The first question was confusing and nobody on-stage had any idea what was happening, but then the convo started flowing, with Sam Rockwell and Liam James talking about how they bonded off set,, the cast sharing their best and worst summer experiences ever, and discussion of how Allison Janney's first scene in the movie took one whole day to film. Seriously, that scene, which had a three-page script just for her part, was probably the greatest movie monologue I've ever seen.
Article continues below advertisement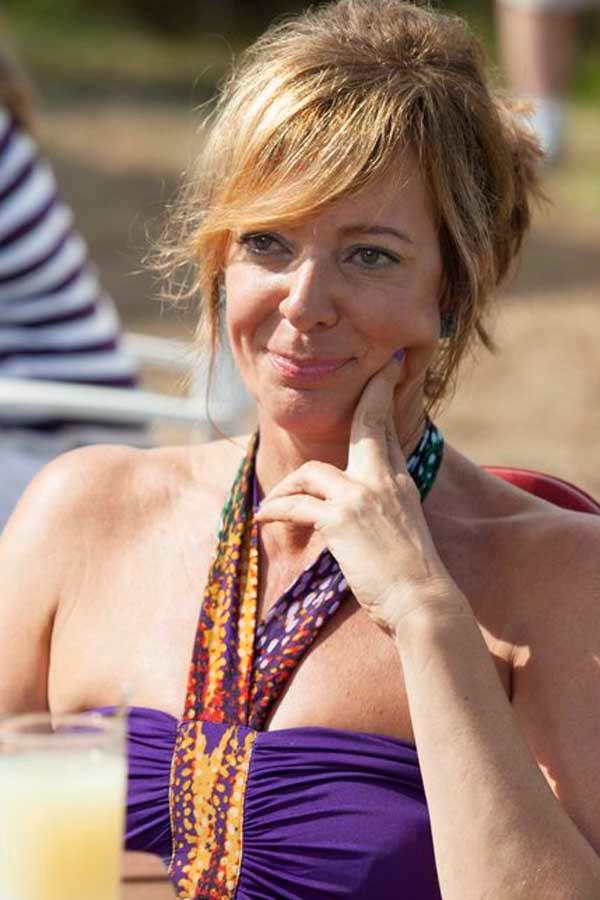 Other stars started chiming in (and when Toni Collette spoke I forgot for a sec that she was Australian because her American accent in every film is so believable), and Nat Faxon and Jim Rash, the film's co-directors and also actors, talked about how the script took eight years to write and also about their BFF Maya Rudolph and her small part in the film. I wish Maya was at the press conference so I could ask her every question I had about Bridesmaids, but in retrospect it was probably best that she wasn't.
Photos: Get AnnaSophia Robb's Braided Updo
The conference ended on a light note with a reporter asking AnnaSophia Robb what her favorite water park ride was, since the bulk of the movie takes place at one. She laughed and commented that that was a "real deep" question, and then admitted to getting a wedgie on one of the huge waterslides while filming. #StarsAreJustLikeUs.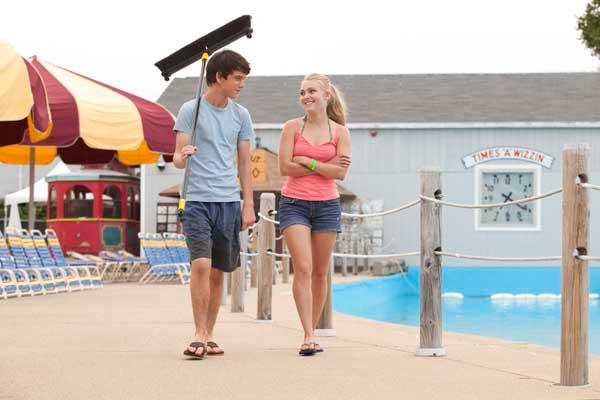 Then as things were wrapping up, the moderator wanted to ask each actor what it was like working with Steve Carell since he couldn't make the conference, and they all gave pretty basic answers about how wonderful he was blah blah blah. But then Toni had to excuse herself, saying "My bladder's going to explode! I'm sorry." Moral of the story? #StarsAreJustLikeUs.