VIDEOS
OK! Fit Tip: Celeb Trainer Jay Cardiello on One of the Biggest "Breakers" in Weight Loss And How to Prevent It With a Pillow!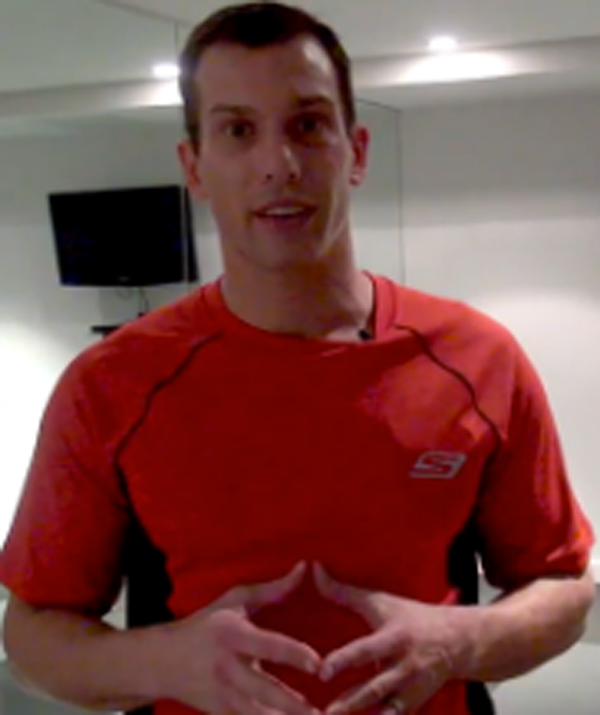 Thanks to busy schedules, late night TV, (can't say no to Conan!) and your Instagram feed, catching a few Z's is probably one of the most difficult talks to actually cross off your To-Do list. But did you know it can put a damper on your quest to lose the lbs? OK!'s Bangin' Bods celebrity trainer Jay Cardiello says it's a huge "breaker" to your nutrition and weight loss path. Eeek, right? And you thought it only had to do with how much concealer you dapped on in the morning...
Article continues below advertisement
Other than actually slipping under the covers, the pillow you sleep on has a lot to do with the numbers on the scale. Jay's OK! Fit Tip will explain. To make sure you're getting an ample amount of sleep, and therefore following your weight loss program, Jay Cardiello suggests checking the stability of your pillow, to make sure it's giving you the proper amount of support.
Watch: 4 Exercises to Get You Jennifer Lawrence's Arms
Jay says to fold your pillow in half and then placing a shoe on top. If the pillow flips back over and knocks off the shoe, it's a good fit! If it doesn't, it's not giving you the support you need!
What do you think of this tip? Are you going to test your pillow? Tweet @OKMagazine and leave a comment below.