VIDEOS
OK! TV Recap: A Big Brother Houseguest Is Sent Packing and Aaryn Gries Calls Racism Complaints "Annoying"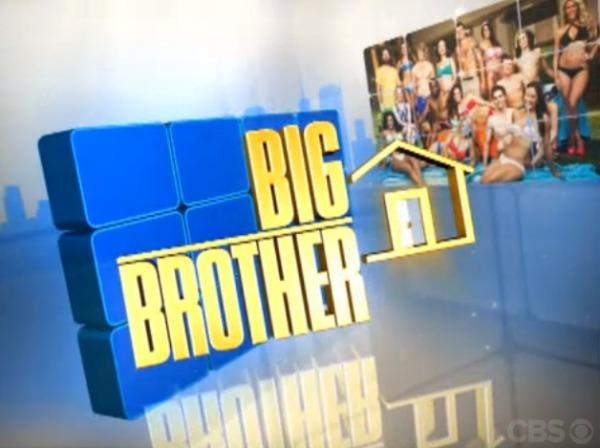 It was elimination night on Thursday's Big Brother and Elissa, Nick and Helen are all in danger.
"Nick's on the block, but it doesn't matter cause Elissa's going home," gloats the supremely confident (a.k.a. cocky) boat shop associate, Jeremy.
Elissa looks exactly like her sister, Big Brother 13 winner Rachel Reilly, and she's starting to sound like the infamous game target, too! "It's my second time on the block," says Elissa. "Hopefully people will recognize that Nick is a huge threat and he will take the target off of me."
Article continues below advertisement
OK! News: Fans Erupt Over the First Major Controversy of Big Brother's New Season
Nick, CEO of the "Moving Company"—which consists of him, Jeremy, Spencer, Howard and McCrae—reflects Jeremy's positive attitude. "So I'm up on the block but I feel very good that with the Moving Company behind me I'm in no danger of going home," he says. "This is a good spot to be in."
Newsflash, Nick: Up on the block is never a good spot to be in—especially when you're so blinded by arrogance that you could make a misstep and take a tumble.
Meanwhile, Helen wisely surmises, "This week's eviction comes down to two forces: Elissa and Nick. Aaryn told me I'm a pawn. My mission is to make sure that Nick walks out the door."
And with that, the posturing and politics are on!
OK! News: Find Out Which Popular Former Big Brother Star Is Pregnant!
Candice, once again, proves to be the voice of reason. "As women we need to stick together," she insists. "Because at the end, this game is always dudes."
Article continues below advertisement
So the race to secure enough votes to keep Elissa and Helen in the house now has a clear motivating factor. Suddenly players like Andy and Judd, who were previously flying under the radar (and whose names I never really bothered to learn or remember), become pivotal to the women's survival.
While Helen and Candice wrangle votes, Elissa realizes she needs to work to get Jessie on her side. "If Nick doesn't go this week, may as well hand Nick this game," she tells her.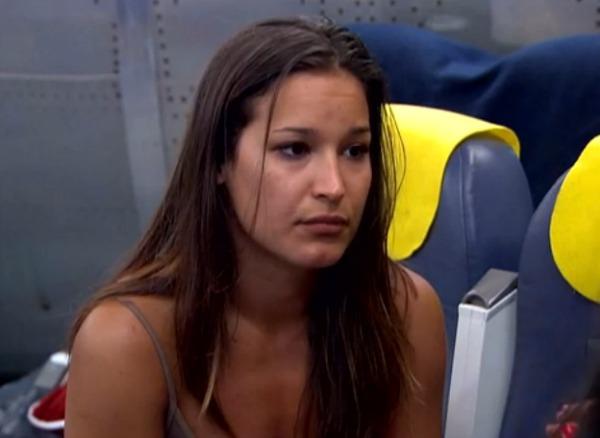 Jessie is receptive. "Up until this point I've been 100 percent dead set on voting Elissa out, but when I look at the big picture, it really is a toss up for me in a sense," she says. "Both sides are threats in their own ways."
While it's all rainbows and butterflies with the girls now, the Moving Company is starting to look like it could go bankrupt. "As far as the Moving Company goes, the one hiccup is Amanda and McCrae's relationship," says Howard, who worries Amanda will sniff out the guys' secret alliance with the stupid name. "Women know stuff and they figure stuff out."
Article continues below advertisement
Words to live by Howard. Naturally, lots of worried Moving Company board meetings ensue, and they finally confront McCrae and warn him that they don't like how close he is getting to Amanda. Little do they know, the crew also needs to worry about Spencer switching allegiances.
The house then joins Julie Chen for a chat, and she says she notices a lot of showmances and those who are desperate for a showmance. Cough, GinaMarie, cough. "When you're in this type of environment, it really helps to have a companion to pass the hours," explains Jessie.
The host then brings up what America is really dying to know: When do you forget everything you say or do is broadcast 24/7? First she asks Amanda, who answers, "You're in a place for so long, and you get so comfortable."
Watch: Julie Chen Says What She Really Thinks of Aaryn Gries' Racist Rants
Then Julie asks Aaryn the same question while the other players smirk and look amused.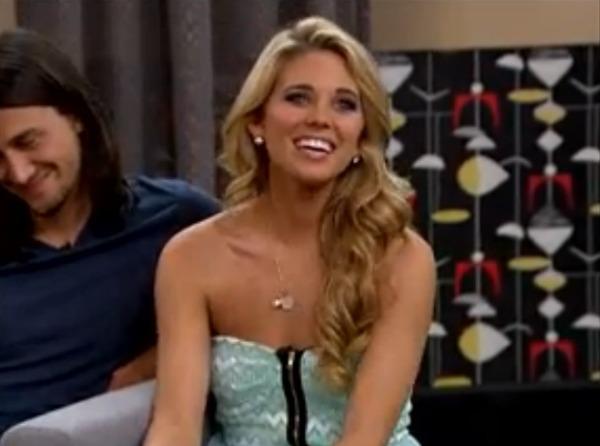 As OKMagazine.com reported, Aaryn created major controversy her first week for spewing racist and homophobic vitriol. Aaryn answers Julie's question by boasting, "Well, I don't forget—I'm just a very open person. So everyone who is here knows a lot about me and so does America now."
Article continues below advertisement
Yeah, we know you're racist and homophobic, Aaryn. That or just incredibly stupid. To prove the point, Big Brother shows even more clips of Aaryn's ignorant and vindictive comments. Then we watch as Amanda attempts to tell her to be mindful that she is offending people. Her response? "That's the most obnoxious, annoying thing I've heard," Aaryn says while rolling her eyes.
Well, Aaryn, you are the most obnoxious and annoying thing we've heard.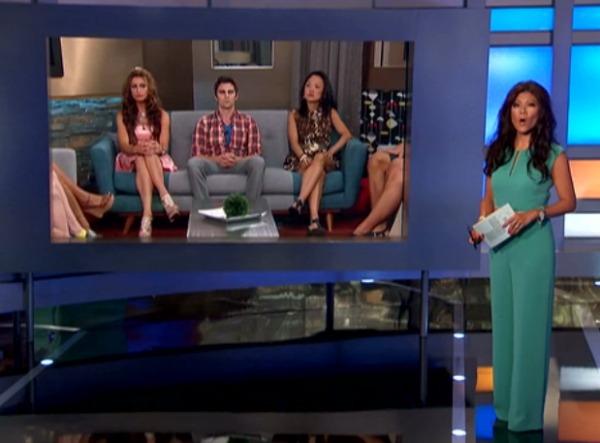 "I am a target but Nick's a bigger threat," says Elissa. "Do you want to win Big Brother or do you want Rachel's sister to be out of the house?"
Nick gives a weird speech about bandaids and shoes that isn't worth trying to decipher, and Helen spouts the usual generic sentiments.
Article continues below advertisement
Then everyone votes for who they want out of the house.
Jeremy: Elissa
Kaitlin: Elissa
Andy: Nick
GinaMarie: Elissa
Judd: Nick
Spencer: Nick
Jessie: Nick
Howard: Elissa
McCrae: Nick
Amanda: Nick
Candice: Nick
With seven votes, Nick, the CEO of the Moving Company, is fired from his position and sent packing. Let's hope that we never have to hear the name of that alliance ever again. Though stalkerish GinaMarie's dramatic sobbing over Nick's departure would probably drown out any mentions of the "MC" anyway. Boo. Hoo.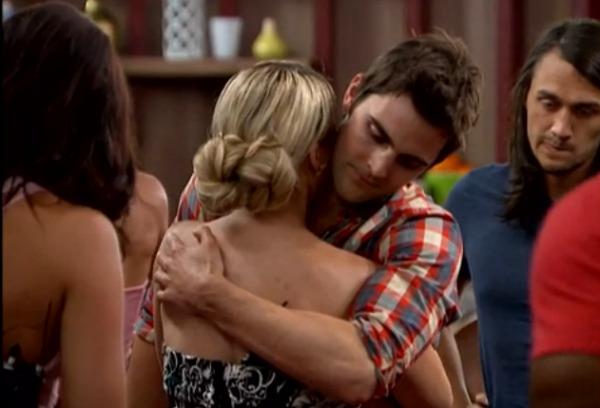 With Nick's departure, it was time to determine the new Head of Household. Before the elimination, houseguests were awoken multiple times throughout the night so Big Brother could make some special deliveries. Outside, boxes went around on a conveyor belt with labels like "Slop" and "London" printed on the side. Guests knew they had to memorize these special deliveries, which then become part of true and false questions during the HOH competition.
Long story short, Helen has the best memory and mops up, becoming the new Head of Household. Next week should be both interesting and fun since we get to watch Aaryn and a few others deal with being on the wrong side of house history.
Who do you hope Helen will put up for elimination? Who do you think she will actually put up? Follow me on twitter for more Big Brother updates, and then sound off in the comments section or tweet us @OKMagazine.