VIDEOS
Oscar Pistorius Murder Trial Day 13 - Prosecution Prepares To Rest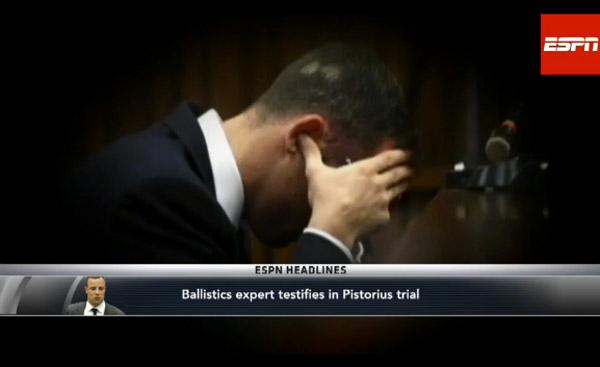 Testimony picked up again today for Police Ballistics Expert Captain Christian Mangena on the thirteenth day of the Oscar Pistorius Murder Trial. Pistorius is accused of killing his model girlfriend Reeva Steenkamp on Valentine's Day 2013.
Find Out What Happened On Day 12 Of The Pistorius Murder Trial
While the "Blade Runner" plugged his ears and blocked his eyes for most of Mangena's testimony, some key elements were revealed detailing the moments just before Steenkamp was shot. According to Mangena, the model was most likely standing and facing the door when the first shot was fired. The defense has argued that she was sitting on the toilet, but upon cross-examination, Mangena refused to budge on his findings. This, along with a bullet wound in her hand, shows that she was most likely in a defensive position when the bullets started flying.
Article continues below advertisement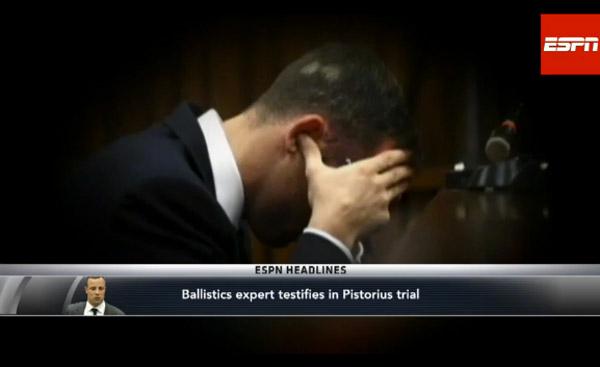 The day ended with a stunning announcement—after calling fewer than 20 of their planned 107 witnesses, the prosecution said that they would be closing their case early, and plan to wrap up by the beginning of next week. So that the state can prepare, court has been adjourned until Monday, March 24.
Do you think Pistorius is guilty of pre-meditated murder? Do you think it was an accident? Share in the comments or tweet us @OKMagazine.