VIDEOS
Paris Hilton Arrives to 1 Oak's Celebrity Halloween Party With Huge Entourage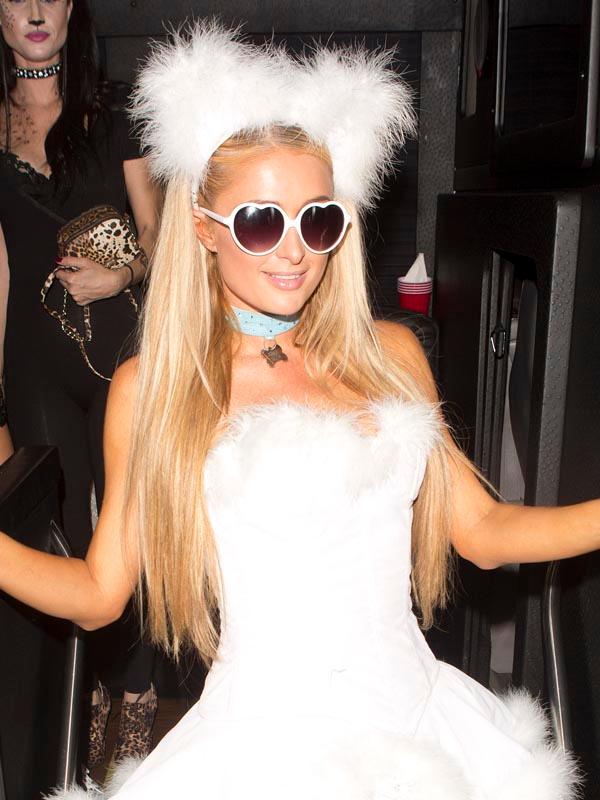 Even if Paris Hilton doesn't have her puppies with her, she's still got quite the posse. Paris pulled up to last night's Halloween party at 1 Oak night club in a party bus with a huge entourage of people. We think Paris is dressed as some sort of furry cat, but honestly, we can't be certain. We guess she didn't end up buying that green dress she was eyeing at the Halloween store a few weeks ago!
Article continues below advertisement
Watch the video above to see Paris exit the bus with her friends and pose for the paps. And by pose we mean pose. With sunglasses, by the door, on the ground—Paris really hammed it up for those cameras.
WATCH: Ew! Paris Hilton Makes Out With Her Dog
What do you think of Paris' costume? Do you think celebs should have such a huge entourage? Tweet us @OKMagazine.