VIDEOS
Red Carpet Confidential: Why Joel McHale Remembers Cory Monteith As a "Quality Person"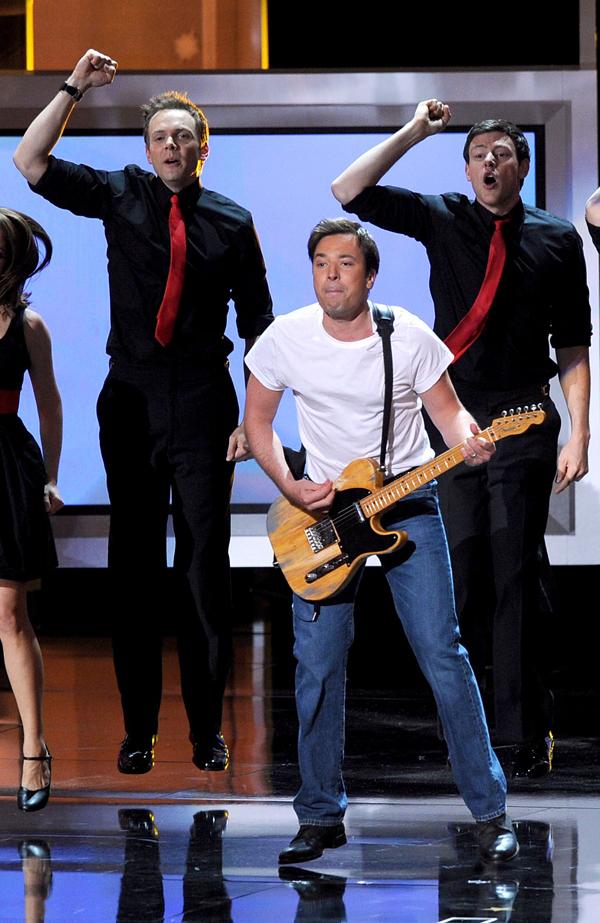 Joel McHale quickly took to Twitter soon after the news broke that Cory Monteith had passed away unexpectedly at the age of 31. "A very nice & good guy," he tweeted at 2:06 a.m. ET Sunday.
When I catch up with him Monday during the Klondike Celebrity Challenge in NYC, he goes into details about his relationship with the late Glee star.
Watch: Lea and Cory Get Flirty on the 2009 Set of Glee
"We didn't know each other well, but he was the type of guy who if we saw each other, we would take a moment and chat," he tells me. "He would come by the Community set and visit our props guy Brian, and we would end up chatting."
Article continues below advertisement
He continues, "He was a good guy, obviously funny and very talented, but good in the definition of the word good—I really liked him. I was very fond of him. I knew that he was one of the bright lights on that show, and kept a nice air. The mood was always light when he was on set. I really liked him."
His upbeat personality makes his sudden death all the more shocking.
"It was tragic," Joel says. "It was terribly sad and wrong. It sucks."
Photos: Cory Monteith's Best Moments on Glee and With Lea Michele
The Soup host shares a fond memory of Cory.
"We saw each other at the Emmys," Joel begins. "My wife is not an actor—she's stunningly beautiful, but she's not an actor. When you go to those parties, there are a lot of parties, and most celebrities—and everyone—are constantly looking over their shoulder to see who they can talk to next, to see if there's someone more famous they can talk to, and he devoted—he had a conversation with my wife while he was surrounded by girls trying to tear his clothes off. He was really thoughtful, and took his time to chat with my wife and really listen to her, and she clearly listened to him. He was really thoughtful."
Article continues below advertisement
You can get more info on Joel McHale and the Klondike Celebrity Challenge on their official Facebook page. What will you remember about Cory Monteith? Tweet us @OKMagazine.